MUZEN Mini Portable PiLi Disco Dual-Speaker Stereo Bluetooth Speaker
$126.99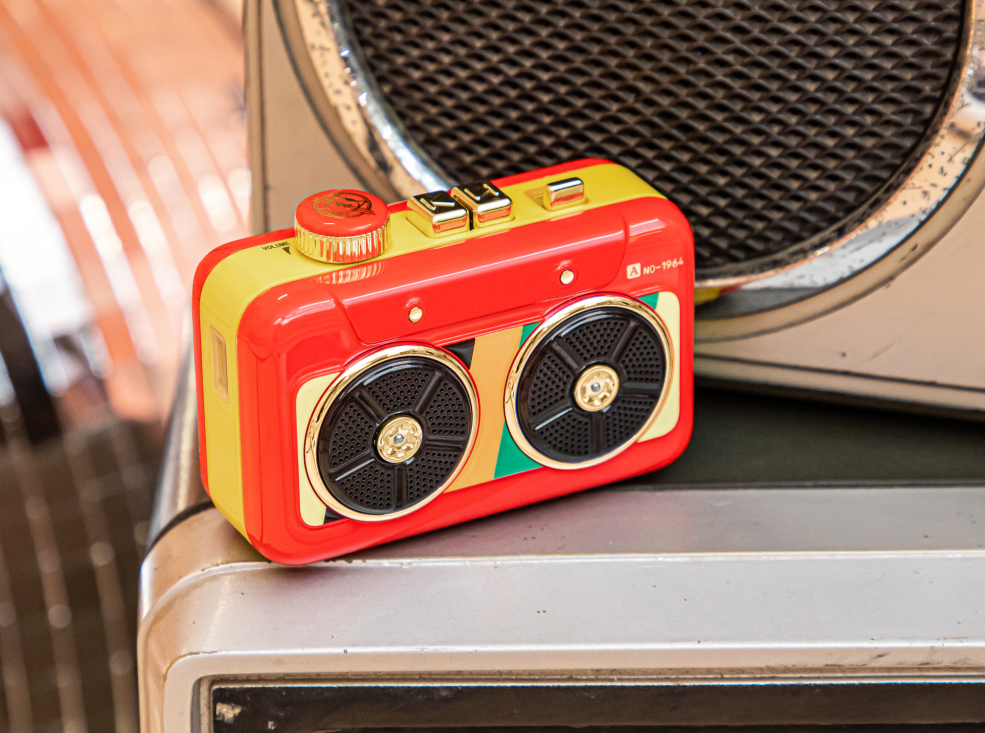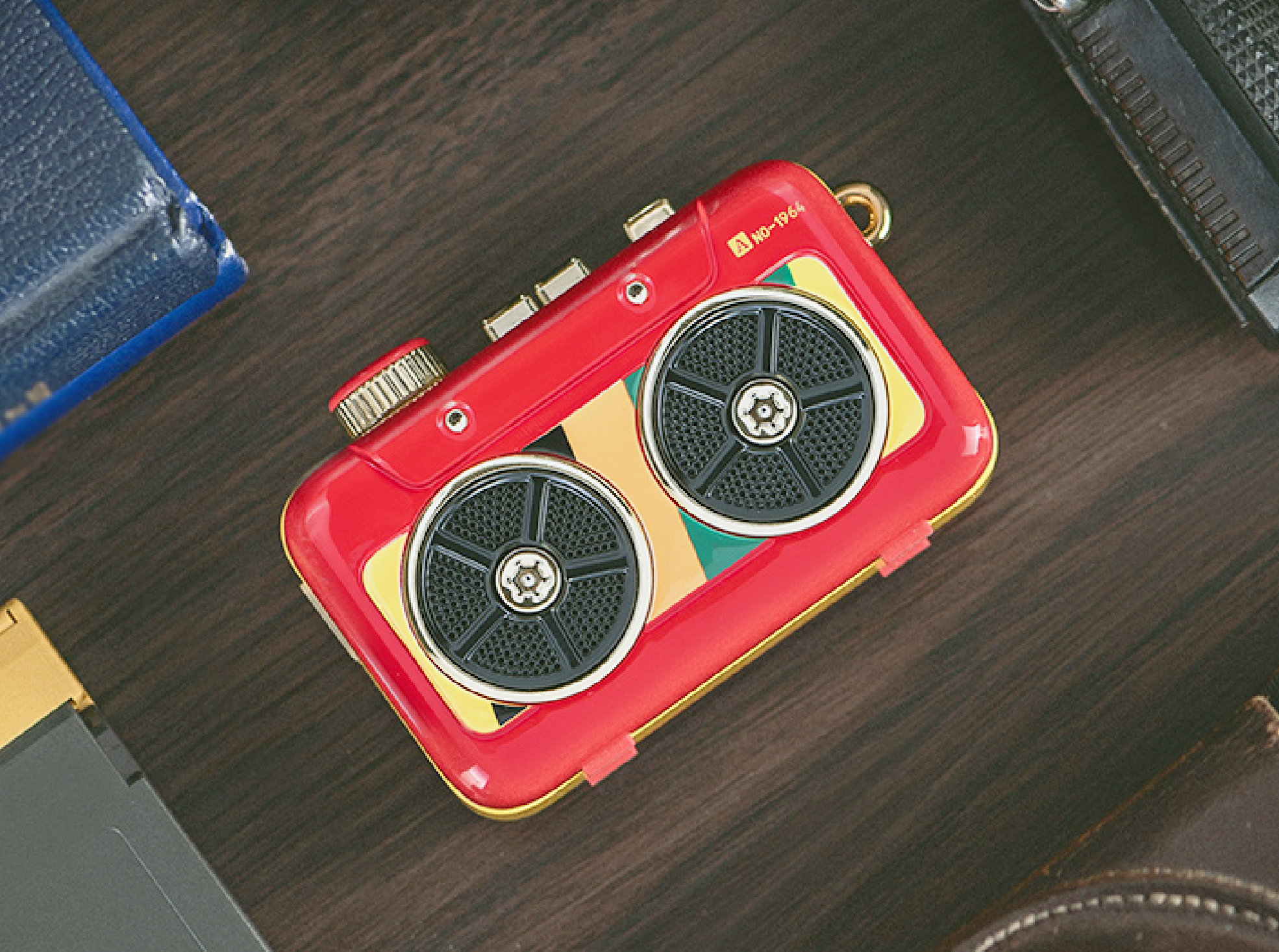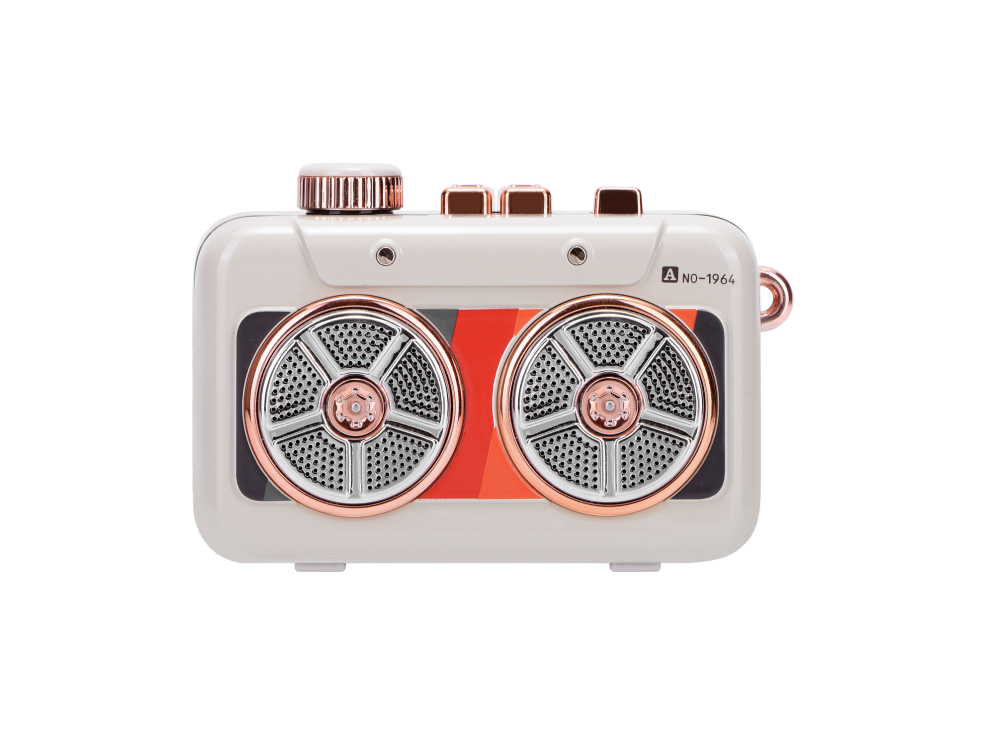 MUZEN Mini Portable PiLi Disco Dual-Speaker Stereo Bluetooth Speaker
Free Fast Shipping
Price match promise
1:1 Expert Support
Financing Options
Retro Stylish Design:It is deeply rooted in the nostalgia of the '70s and '80s, with a design that mirrors the aesthetics of this era. It recalls the days when young people gathered in urban streets for freestyle dancing, expressing themselves through new dance languages.
Powerful Sound:With dual speakers, neodymium iron boron magnets, and built-in DSP sound effects, it delivers an undeniably powerful and authentic sound, all from a compact package with a 3W*2 power output.
Compact and Portable:This speaker is incredibly portable with dimensions of 85.7mm×33.3mm×56.8mm and a weight of 190g.
Durable Construction:The speaker features a robust build with a zinc-aluminium alloy front and rear shell. The central body is made from durable ABS+PC plastic. Each metal part undergoes a strict three-pass paint process, ensuring a smooth, comfortable texture and long-lasting durability.
Long Battery Life:The built-in 800mAh high-capacity lithium battery provides up to 6 hours of playtime at average volume.
Control Experience:The MUZEN Disco maintains the knob control experience, offering a quick Bluetooth connection and easy operation.
Streamlight Charging Cable:This unique feature offers intelligent power-off protection to prevent overcharging.
The Perfect Gift:It's for a birthday, or an anniversary; MUZEN Disco is a gift that combines style, nostalgia, and superior sound quality - a gift that keeps on giving.
Host × 1
Micro USB Charging cable × 1
Lanyard × 1
User manual × 1
No repairs/service from US warehouses.
12 month warranty:
Missing parts/minor faults: Partial refund
Function issues (won't charge, Bluetooth faults): Replacement
After 12 months:
50% discount code for new purchase.
No repair or replacement.
Please see our warranty page for full details on warranty coverage, exclusions, and limitations.
Home Delivery: US and Canada
US: Free 3-10 working days
Canada: Free 5-10 working days
International: 30-60 working days. Freight forwarder required.
Please see our shipping page for more details.
Returns
Free returns for 30 days from delivery.
Free return only if product is defective upon receipt.
For other refund requests, customer pays return shipping. Shipping costs are non-refundable.
Check our returns page for full policy details.
Vintage Aesthetic, Modern Features
03
Durable and Long-Lasting
04
Exceptional Dual-Speaker Stereo Sound
Echoing the Vibrant 70s and 80s: The MUZEN Disco blends retro design with powerful sound. Despite its compact size, it delivers a significant volume with a 3W*2 output.
Made from sturdy materials, it's portable, resilient, and easy to use with knob controls. An 800mAh battery ensures up to 6 hours of playtime, and an intelligent charging cable adds convenience—a nostalgia-infused delight for any occasion.
Picking the Perfect Hue,
Three Shades, Three Vibes
The decision mainly depends on your aesthetic preferences and which attributes - energy,
calm or classic elegance - you value most.
01
Vintage Charm Design
The MUZEN Disco's design captures the vibrant spirit of the '70s and '80s freestyle dance culture, bringing a touch of nostalgia to your modern lifestyle.
02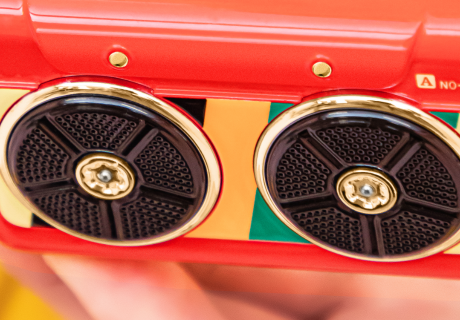 Powerful, Authentic Sound
As MUZEN's first dual-speaker stereo portable Bluetooth speaker, it delivers vibrant, powerful sound. It provides crisp, authentic audio created with neodymium iron boron magnets and built-in DSP sound effects. With a power output of 3W*2, it commands attention with impressive volume.
03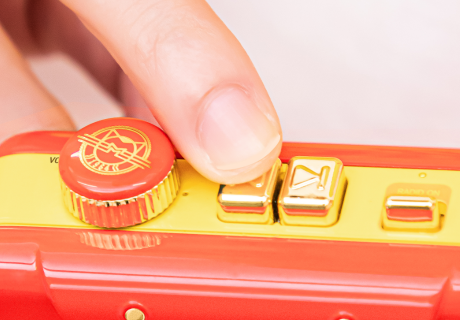 Handy and Portable
Weighing just 190g and measuring a mere 85.7mm×33.3mm×56.8mm, this speaker is your pocket-sized companion for any musical adventure.
04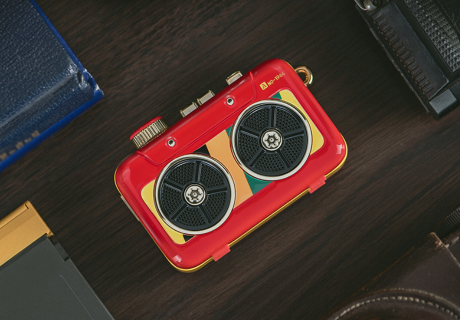 Durable and Sleek
Its robust design is reflected in its zinc-aluminium alloy front and rear shells, ensuring lasting durability. The middle cover, made from sturdy ABS+PC plastic, complements the metallic portions. All these components undergo a meticulous three-pass paint process, guaranteeing a smooth and sleek finish.
05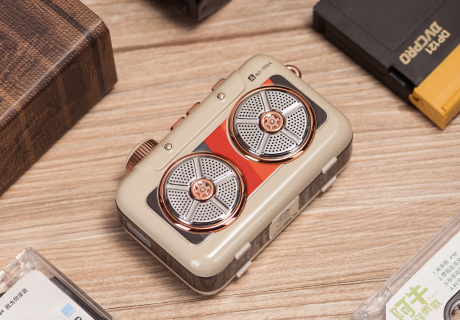 Extended Playtime
The 800mAh high-capacity lithium battery ensures up to 6 hours of non-stop music at average volume.
06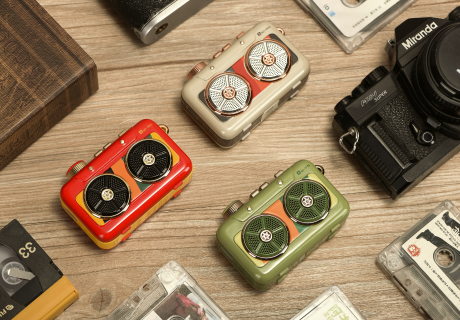 Easy Control
It features knob controls and swift Bluetooth connectivity, facilitating effortless navigation without needing a smartphone. Power up with a simple slide switch, adjust volume with a knob turn and navigate tracks with dedicated buttons. Short presses on the Last Track or Next Track buttons let you explore your playlist. For Bluetooth reset, just long-press both buttons simultaneously for 3 seconds.
07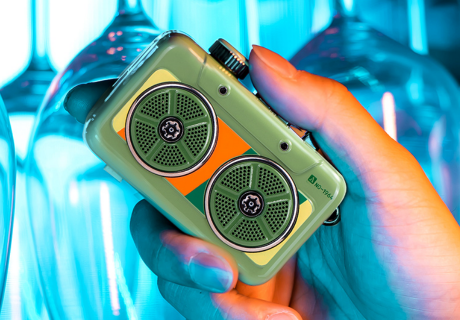 Smart Charging
The unique Streamlight charging cable provides intelligent power-off protection, preventing overcharging.
08
Perfect Gift Option
Whether it's a birthday, an anniversary, or a spontaneous gesture, the MUZEN Disco makes an ideal gift. It's a blend of style, nostalgia, and superior sound quality - a gift that will delight music lovers and evoke fond memories of a bygone era.
Utility
Its robust construction and long-lasting battery make it a reliable companion for picnics, beach trips, or camping.
With its retro charm and powerful sound, it enhances the mood of any room, from leisurely evenings to social gatherings.
Adding a nostalgic touch to your office can make work hours more enjoyable with its soothing sound.
Compact and durable, it fits easily into your luggage, bringing quality sound along on your journeys.
The stylish, nostalgic MUZEN Disco, with its premium sound, is an ideal gift for music lovers and vintage enthusiasts.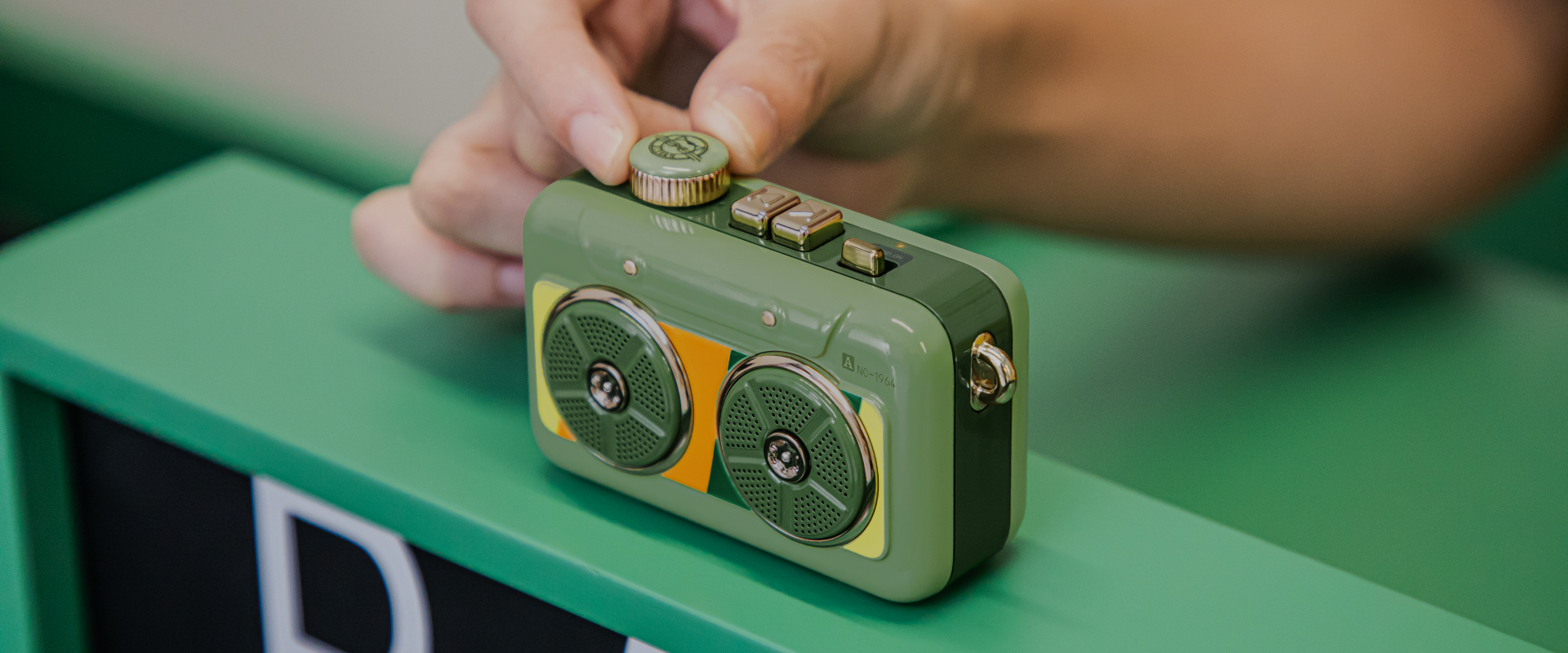 Outdoor Enthusiasts
Home Ambiance
Workspace Decor
Travelers
Gift Seekers
Product dimension
86mm (L) × 33mm (W) × 57mm (H)
Signal-to-noise ratio
≥ 70dB
System frequency response
110Hz-20KHz
MIC use distance
≤ 0.05m (**Note: under the quiet surrounding environment)
Charging voltage
DC 5V 500mA
Battery
Features
FM Radio
Item Weight
Item Size
Package
Recommended For
Use scene restrictions
Connectivity Technology
Polymer lithium battery 1000mAH
Vintage aesthetics
0.94 lb
3.46 * 2.56 * 2.2 in
Gift Box
Indoor Gift
Unlimited
Bluetooth4.0, FM, Auxiliary
li-ion 3.7V 400mAh
Compact and portable

0.29 lb
2.48 * 1.85 * 1.18 in
Gift Box
Indoor Gift
Unlimited
Bluetooth4.2
Built-in high-performance lithium battery
cute design
0.96lb
3.46 * 2.56 * 2.2 in
Gift Box
Indoor Gift
unlimited
Bluetooth5.0, FM, Auxiliary
li-ion 3.7V 350mAh
adsorb to the surface of an object

0.11lb
2.91 * 2.09 * 0.85 in
Gift Box
Indoor Gift
Adsorbed on metal surface
Bluetooth5.0
800mAh /3.7V

86mm (L) × 33mm (W) × 57mm (H)
Gift Box
indoor
Unlimited
Bluetooth 4.2 (dual mode) supports BLE
Built-in Li-Ion 1000mAh rechargeable battery guarantees up to 10 hours of playtime in 65% volume"
Retro Design and elegance
7.5 lb
6.3 * 11.42 * 6.46 in
Gift Box
Indoor Gift
Unlimited
Bluetooth4.0, FM/AM, Auxiliary
"Built-in Li-Ion 1000mAh guarantees up to 10 hours of playtime in 65% volume"
3-in-1 Speaker
12.13 lbs
11.81*7.09*8.26 in
Gift Leather Box
Indoor Gift
unlimited
Bluetooth4.0, FM/AM, Auxiliary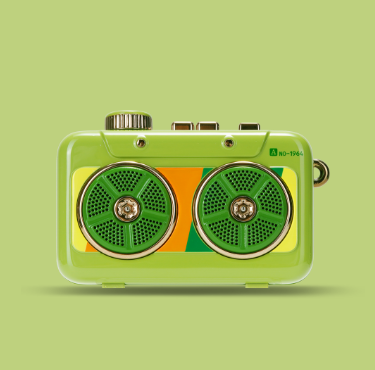 5
Next button: Next Track Button
7
Speaker: For music playback

8
Lanyard loop: For lanyard installation
9
Charging port: For device charge
Yes, the MUZEN OTR Metal Portable FM Radio Bluetooth Speaker has a built-in FM tuner which allows you to navigate through stations with a knob, and even connect to other devices through AUX to customize your listening experience.
Yes, the MUZEN OTR Metal Portable FM Radio Bluetooth Speaker is designed for outdoor use with its loud volume and latest sound production and processing audio technology. You can take it with you on your outdoor adventures without worrying about sound distortion or low volume. It's also a portable mini Bluetooth speaker that you can easily pocket and take with you wherever you go.
Yes, you can use the MUZEN OTR Metal with non-Bluetooth devices through its AUX functionality. Simply plug in the AUX cable to the AUX port on the speaker and the headphone jack on your device, and you'll be able to enjoy your music through the speaker.
The MUZEN OTR Metal is extremely loud with crisp sound and strong deep bass, powered by 5W full-bodied stereo realized through a high-performance driver and a unique enhanced bass. It is a winner of the CES Innovation Awards.
It depends on where you are. Orders processed here will take 5-7 business days to arrive. Overseas deliveries can take anywhere from 7-16 days. Delivery details will be provided in your confirmation email.