Your Portable Outdoor Speaker Partner - Wild Expedition Series
The MUZEN "Wild Expedition" series brings three rugged outdoor speakers, each designed to accompany the adventurous and the daring on their journeys: Wild Mini, Wild Go, and Wild Jeep.
Purchase Speaker Today
· Rugged and durable
· Clear and loud sound
· Compact and portable size
· Military-inspired Styling
· Premium Sound Quality
· Compact & Durable
· Vibrant design
· Crisp Sound
· Durable & Resilient
Futuristic Style Lights Up the Future - Cyber Speaker
Step into the future with the MUZEN Cyber Speaker, featuring two innovative products that blend cutting-edge aesthetics with superior audio technology: the Cyber Cube Standard and the Cyber Cube Premium, boasting a vibrant RGB LED light feature for a unique cyberpunk theme.
Explore the Sound
· Futuristic Design
· RGB Light Show
· Quality Sound
· Futuristic Look
· Immersive Lighting
· Good Sound Quality
Design Meets Sound: Versatile Wild Expedition and Cyber Speakers
Meet the great outdoors with MUZEN's premier speaker series: Wild Expedition and Cyber Speaker. Inspired by durable outdoor equipment, the Wild series delivers rugged durability and enjoyable sound, perfect for any adventure. The Cyber series, a versatile speaker choice, immerses you in a cyberpunk world with futuristic design and dynamic RGB LED lights that pulse to your music, ideal for an outdoor party atmosphere. Each series encapsulates a unique blend of style and performance, offering an unparalleled outdoor audio experience tailored to your taste.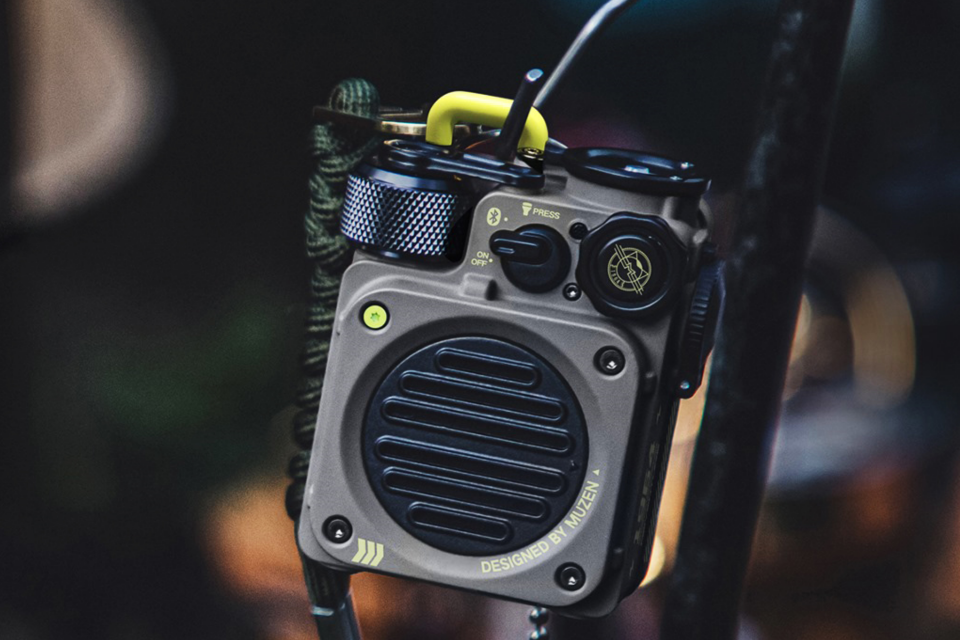 Compact Meets Rugged: MUZEN Outdoor Speaker Series
Experience the fusion of compact convenience and sturdy build quality with MUZEN's outdoor speaker series. These pocket-sized speakers, designed for one-handed use, are lightweight yet robust, sporting an IPX-5 water resistant and dustproof rating and a strong, resilient exterior. They also come equipped with a built-in flashlight for all your outdoor adventures. The speakers deliver more bass than you'd expect from their size, easily attachable to any backpack or bag with a lanyard, these speakers quickly provide on-the-go music. MUZEN outdoor speakers deliver powerful performance in a small package.
Battery
Features
FM Radio
Item Weight
Item Size
Package
Recommended For
Use scene restrictions
Connectivity Technology
Li-ion 3.7V 800mAh, Up to 10 hours
IPX5 Waterproof

0.55 lbs
9.45 * 6.5 *3.54 inches
Gift Box
Outdoor Gift
unlimited
Bluetooth5.0
Li-ion 3.7V 1000mAh
Technological aesthetic design

0.54 lbs
2.39*1.62*3.06 in
Gift Box
Outdoor Gift
unlimited
Bluetooth5.0
800mAh/7.4V
Amazing Stereo Sound & Loud Volume

about 834g
144mm*87mm*66mm
Gift Box
outdoor Gift
Unlimited
Bluetooth /AUXINPUT 8W FM 4.5W
Li-ion 3.7V 1000mAh
Cool light effects

0.55lbs
2.39*1.44*3.06 in
Gift Box
Outdoor Gift
unlimited
Bluetooth5.0
li-ion 3.7V 500mAh
waterproof capabilities and lightweight

0.41lb
2.97 * 1.40 * 2.32 in
Gift Box
Outdoor Gift
unlimited
Bluetooth5.0
The main differences among these speakers lie in their design, size, sound quality, connectivity options, and battery life. For instance, the Wild Mini and Wild Go are more compact and portable, ideal for outdoor activities, while the Wild Jeep offers a rugged military-style design. The Cyber Cube Premium and Standard models boast a more modern aesthetic.
All these outdoor portable Bluetooth speakers are designed and fine-tuned by MUZEN audio engineers to deliver high-quality audio performance. They are built to produce a powerful sound with minimal distortion, ensuring a rich and immersive sound experience. The exact sound quality might vary between models, but rest assured that MUZEN's commitment to audio excellence is a standard across all their products.
The battery life of these speakers varies depending on the model and usage. For example, the Wild Jeep with its built-in 800mAh battery can provide up to 10 hours of FM radio or 6 hours of Bluetooth streaming. This long battery life is a standout feature that allows for extended use without frequent charging. Additionally, some models come with extra features such as a built-in FM radio, enhancing their versatility and providing extra value to users.
All MUZEN speakers support stable Bluetooth connectivity. Some models, like the Wild Jeep, also offer AUX cable and FM radio connection capabilities.
Each of these speakers from MUZEN has its unique design. For example, the Wild series draws its design inspiration from wilderness and outdoor activities, while the Cyber Cube models feature a more modern and tech-inspired aesthetic.
The size and weight of these speakers vary depending on the model. For instance, the Wild Jeep measures 144mm x 87mm x 66mm and weighs 0.84kg, whereas the Wild Mini and Wild Go are even more compact and lightweight.
Yes, all these speakers are designed with outdoor listening in mind. They are durable, portable, and deliver high-quality sound, making them perfect companions for picnics, camping trips, and other outdoor adventures.
Many of them are also waterproof speakers, which means they can withstand being exposed to rain or splashes, adding to their suitability for outdoor use. In fact, models like the Wild Mini are often recognized as some of the best outdoor speakers in the market for their combination of sound quality, durability, and outdoor-friendly features.
Yes, these speakers usually come with a set of accessories including a user manual, a USB cable, an AUX audio cable, and an FM antenna (model dependent).
Some models, like the Wild Jeep, offer customization options such as interchangeable shells. However, it's best to check the product details for each specific model.
Yes, while these speakers are designed for outdoor use, their high-quality sound and stylish designs also make them a great addition to any indoor space. They can easily fit into your living room, bedroom, or any other room where you want to enjoy quality sound.
That being said, for those specifically seeking a speaker for indoor use, MUZEN also offers a range of dedicated home speakers. These speakers are specifically designed to complement your home's decor and acoustics, providing an immersive sound experience right in the comfort of your own home. As always, we encourage you to explore all our offerings to find the speaker that best fits your needs and preferences.
The Wild Go is designed with an IPX5 water-resistant rating, meaning it can withstand splashes of water from any direction. This makes it a reliable choice for outdoor listening where it may be exposed to rain or splashes.
MUZEN offers a range of high-quality Bluetooth speakers, each engineered with outdoor adventures in mind. Among these, the Wild Mini shines as one of the best waterproof Bluetooth speakers. This speaker skillfully combines excellent sound quality, long battery life, and robust durability, making it a great option and one of the most reliable outdoor speakers available. With its great sound quality, it offers an enjoyable sound experience whether you're outdoors or indoors.
The Wild Mini's wireless outdoor speaker Bluetooth technology allows for effortless connectivity, and its waterproof and dustproof features make it ideal for a wide array of outdoor activities. Imagine this: you're hosting an unforgettable pool party, and the Wild Mini is there, unfazed by splashes and spills, delivering excellent sound quality all day long. Or perhaps you're camping in a dust-laden wilderness or simply enjoying a picnic in the park, the Wild Mini is designed to brave these elements, ensuring your music never stops.
When choosing your outdoor speaker, remember it's essential to check the specific features and specifications of each model to ensure it suits your needs and lifestyle. Whether you're in search of the best waterproof speakers for pool parties or a dustproof companion for your camping trips, MUZEN has got you covered.
MUZEN active outdoor speakers are designed with advanced technology that brings you a superior audio experience, even when you're outside. With built-in amplifiers, these speakers can deliver sounds directly from a source signal, ensuring a clear, powerful output that can compete with outdoor noise.
For outdoor events or gatherings where a more immersive sound experience is desired, This setup enhances the spatial distribution of sound, making your music feel more alive and close to a live performance, even in an open environment.
MUZEN Maker Picks
Play Community Creations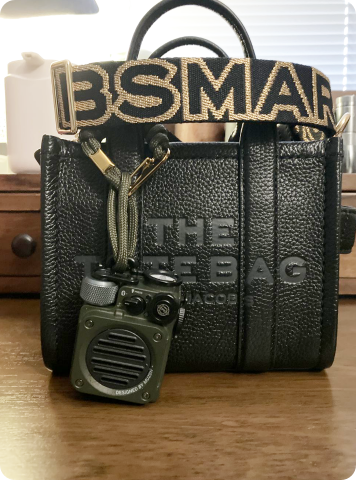 Leonard H.
Feels solid. Great sound for the size. Easy to use. Great aesthetic.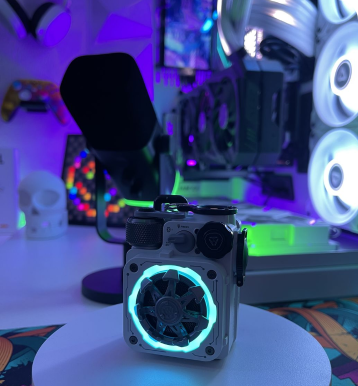 Damiano C.
A beautiful portable Bluetooth speaker with a unique design!!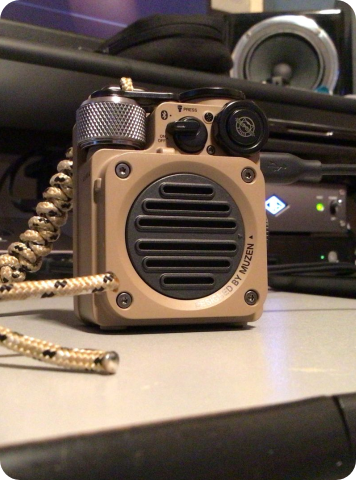 Noe C.
Wow! This is the best-sounding mini Bluetooth speaker I have ever owned! I would definitely recommend this item. Sounds great and is built like a tank!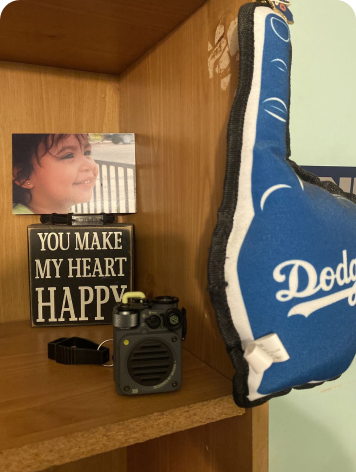 Aj N.
Excellent design, and innovation to the fullest, thanks amigos
Francisco G.
Nice and perfect for me
Carlos E.
Fantastic , good sound , anfortunally we pay a lot of impostos in Brazil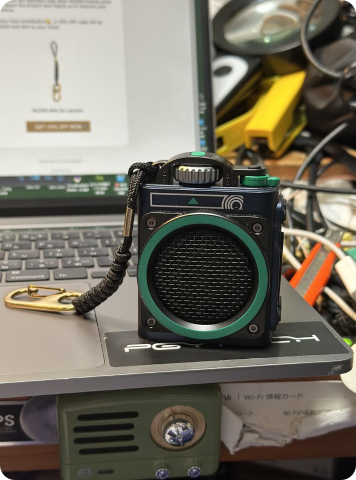 Kaisaku A.
With an amazingly small body,Good sound you can't even imagine,Highs, lows, well balanced,Especially, the sound quality is also good,I am very proud of it.
Gary
Absolutely great item, by quality,construction and finish, I had to order from USA so was more expensive than original price but worth every penny.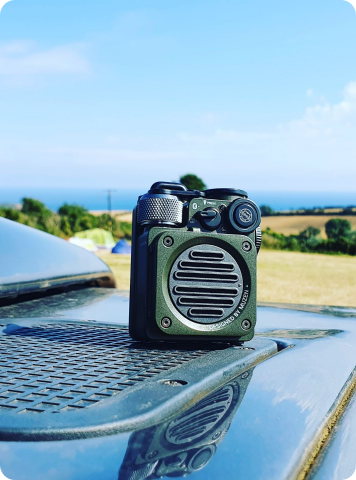 Prepared C.
Very solidly built and quite loud for such a compact speaker, looks amazing too! This is best outdoor speaker!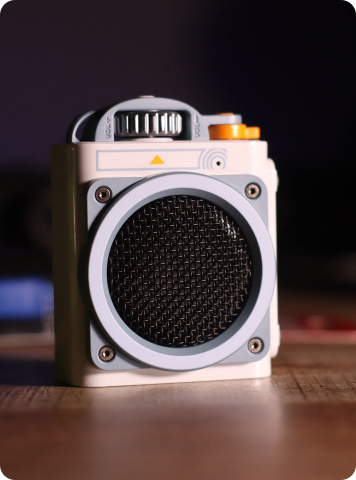 Mike A.
Of course another amazing speaker from Muzen fells way more expensive, sounds even better much detailed music with deep bass from this small speaker