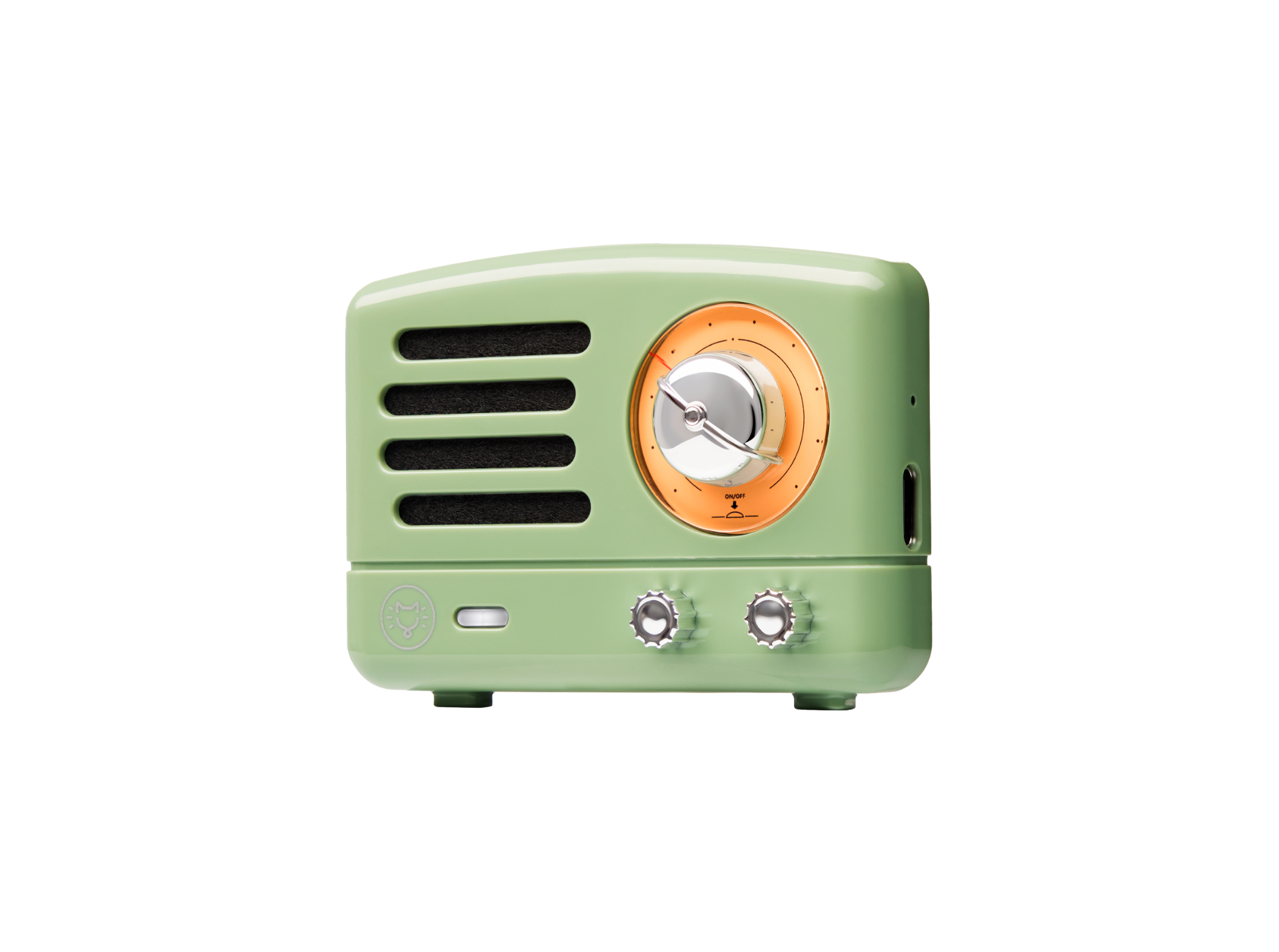 MUZEN OTR Sticker Magnet Fridge Bluetooth Speaker
$18.00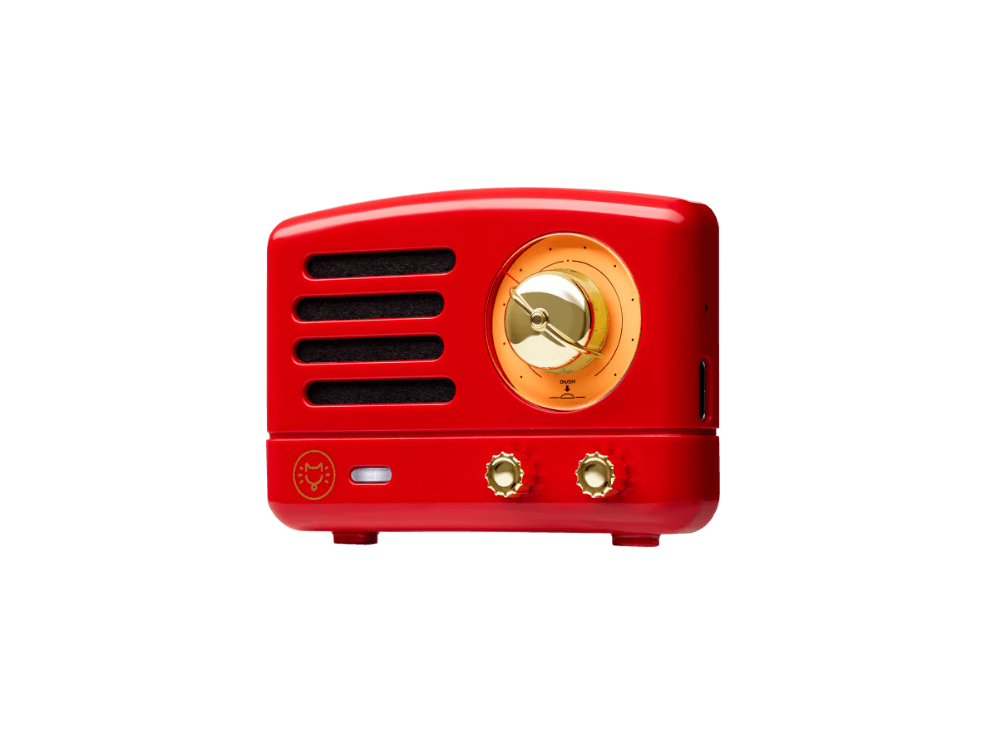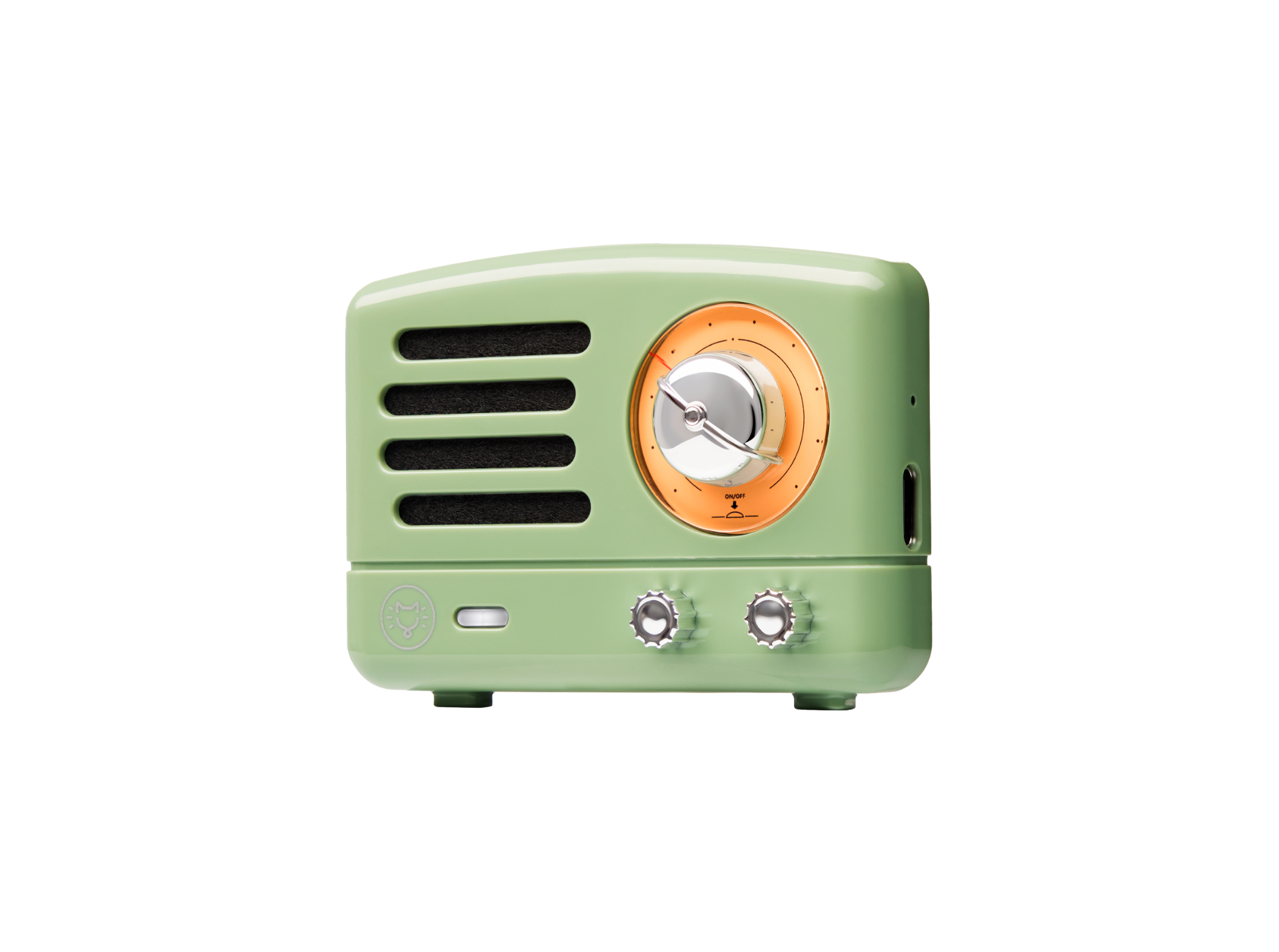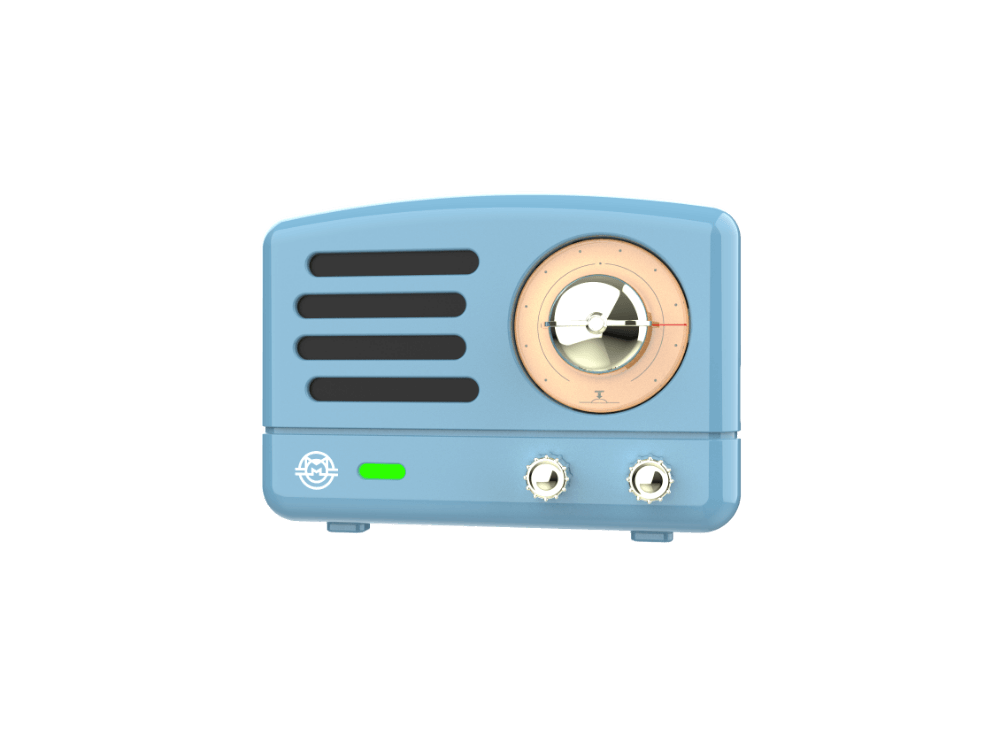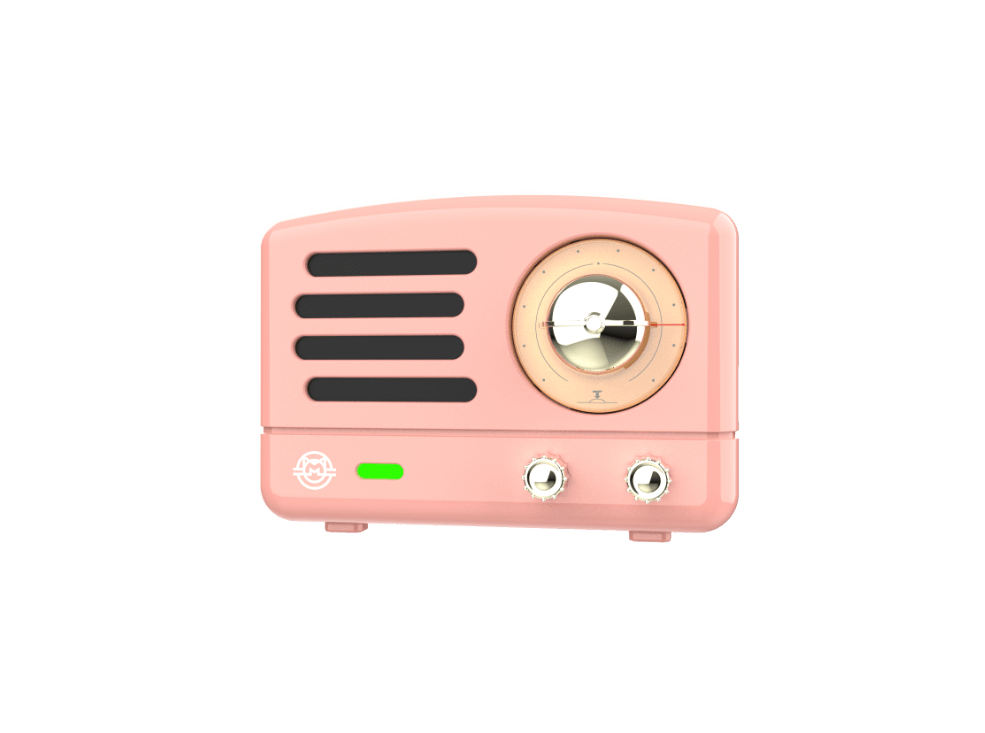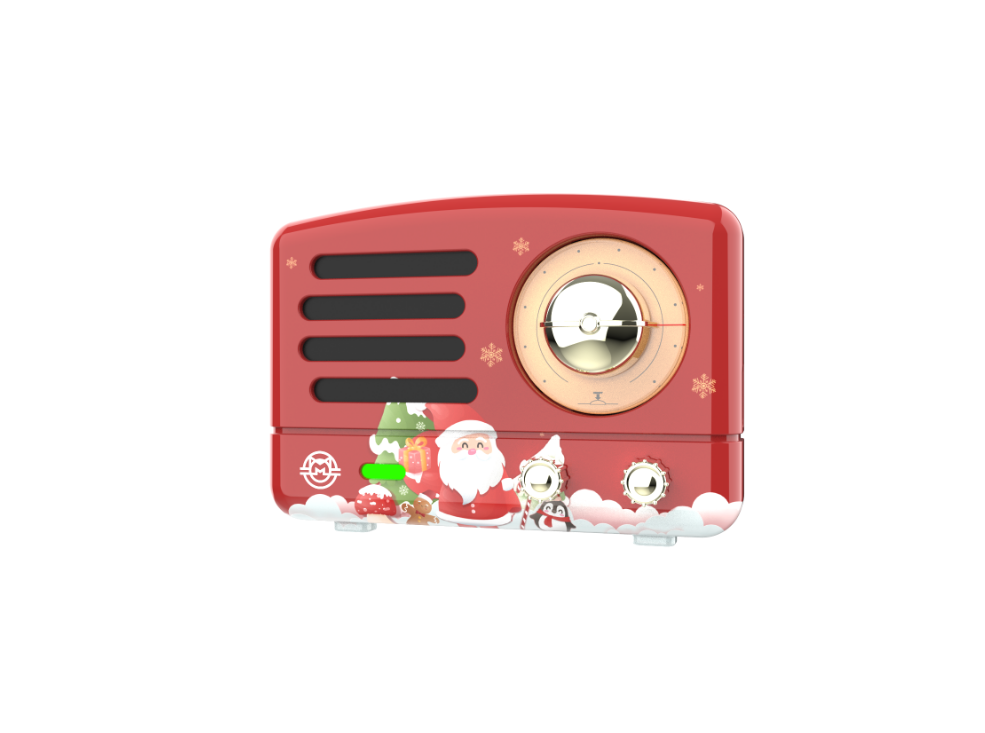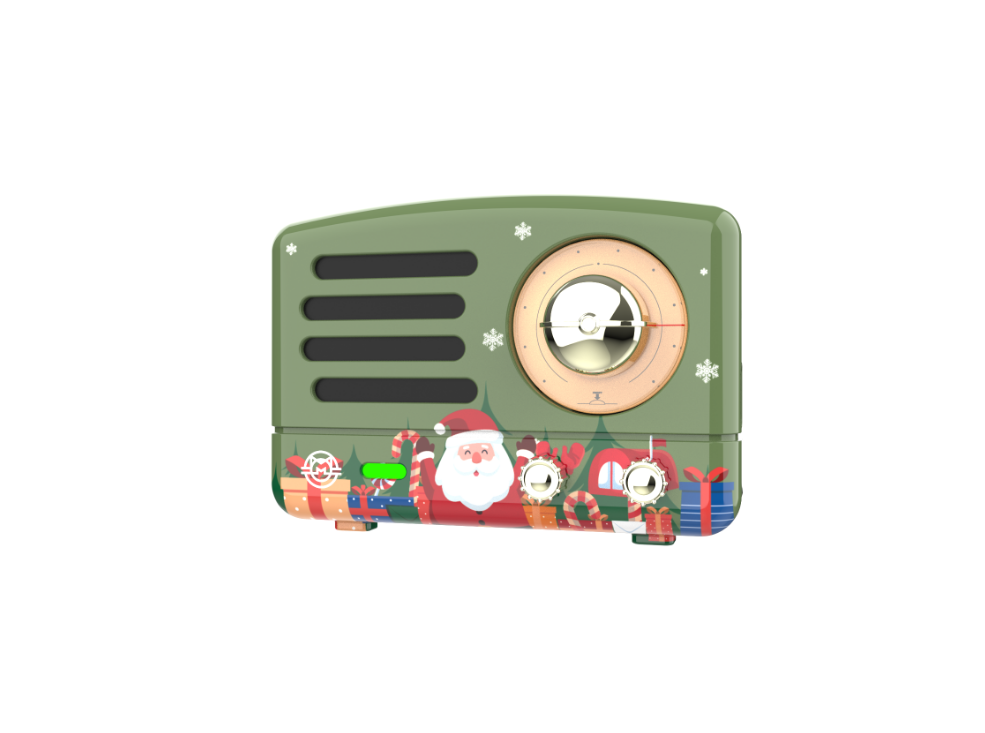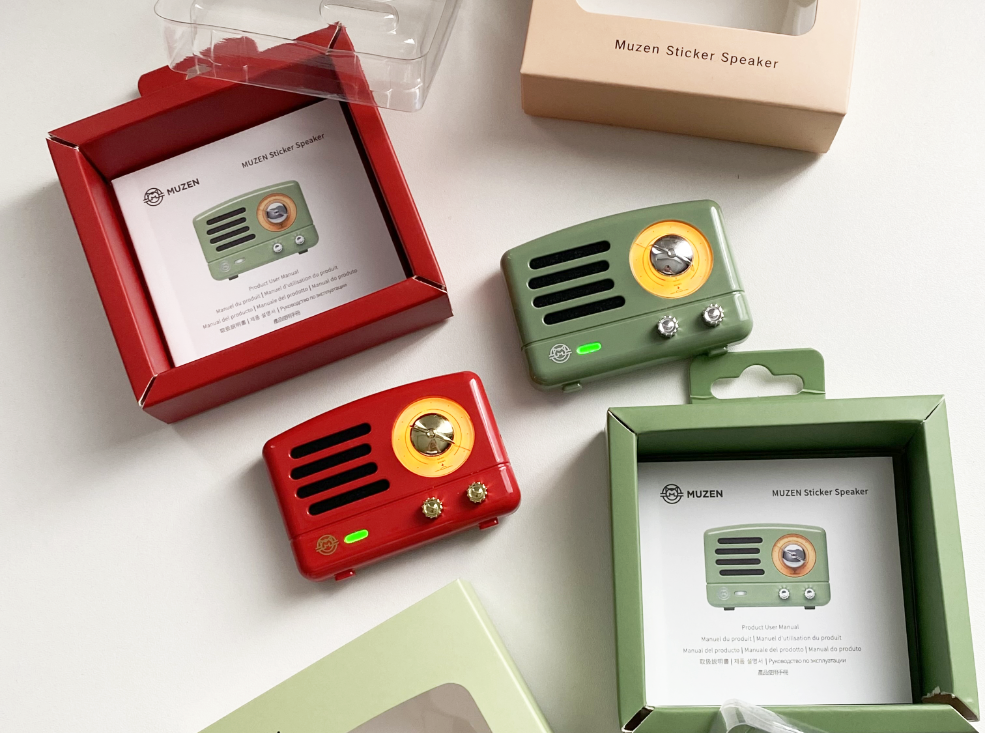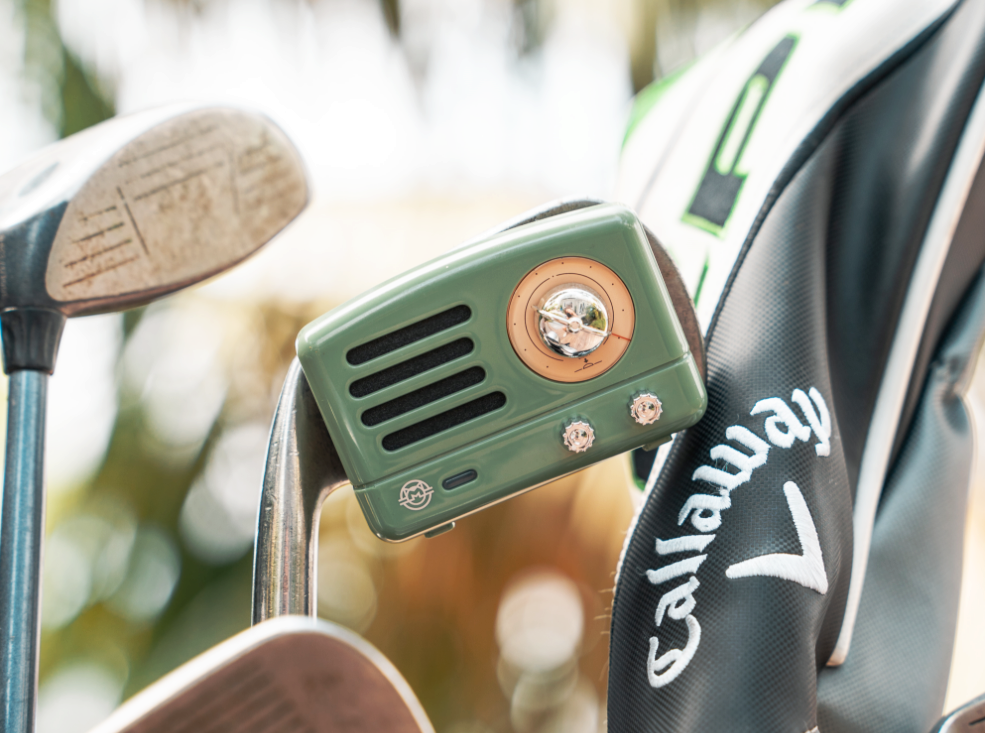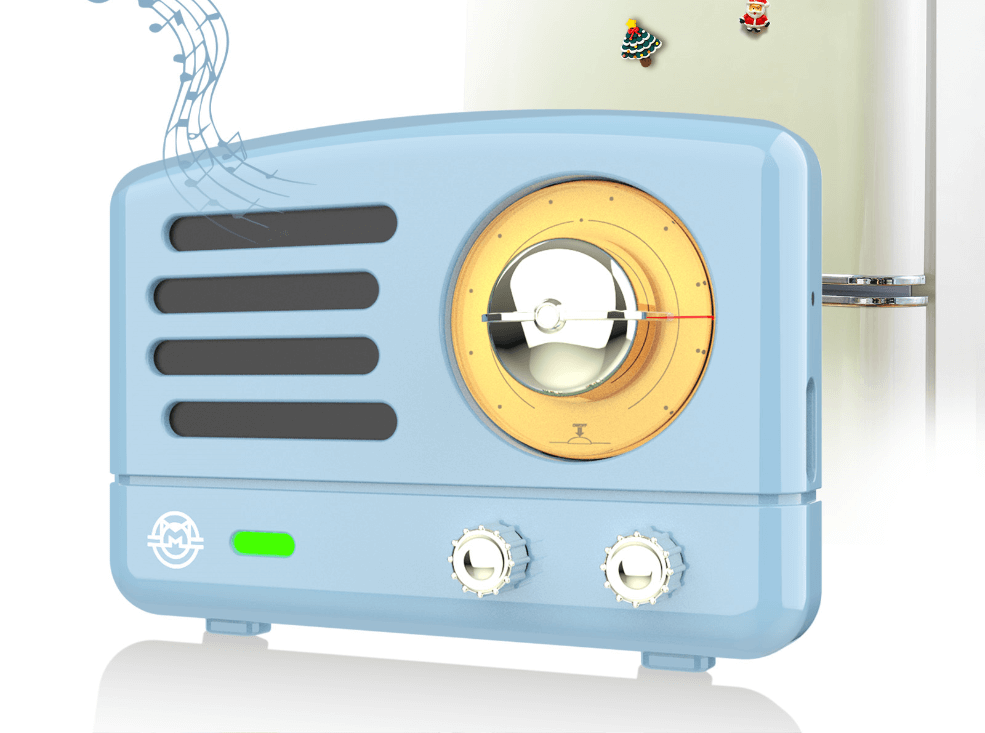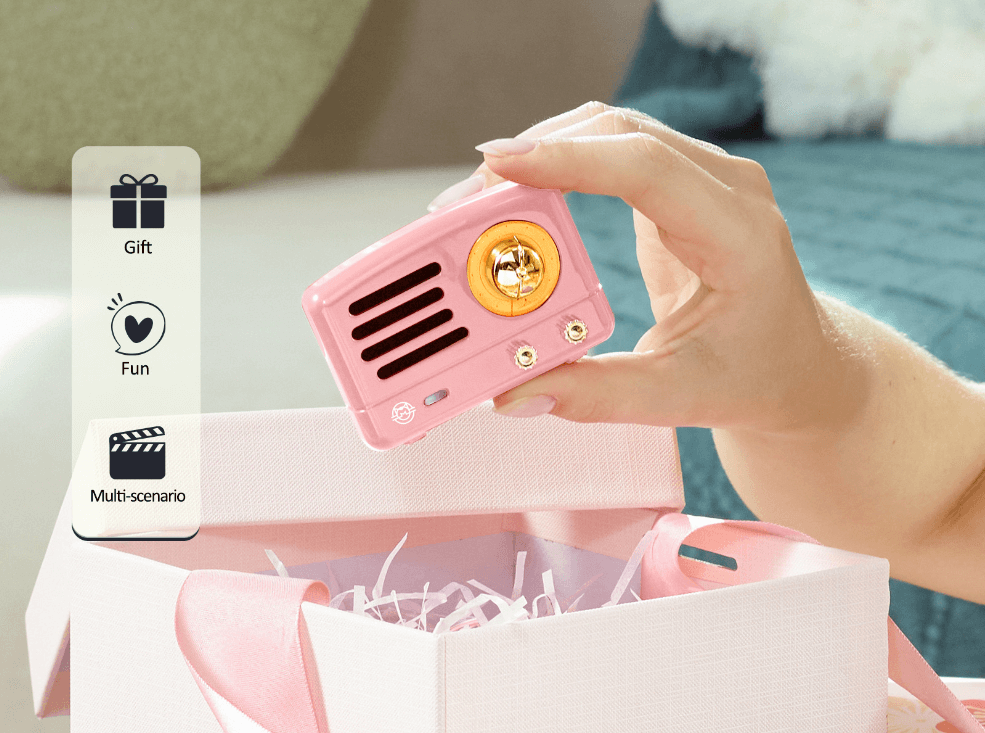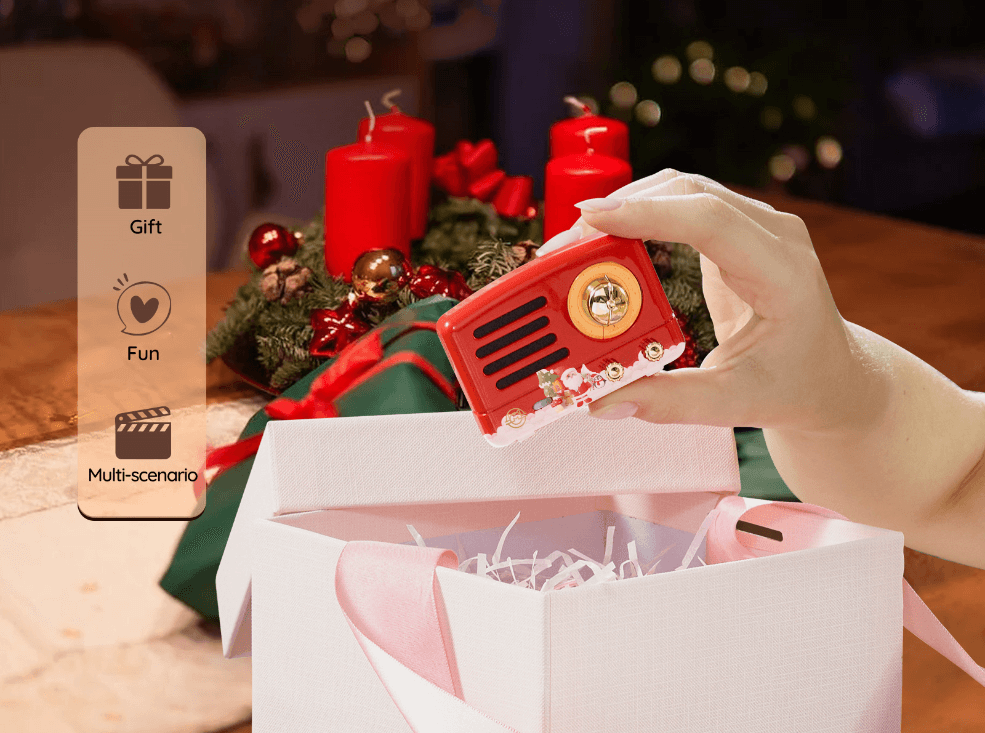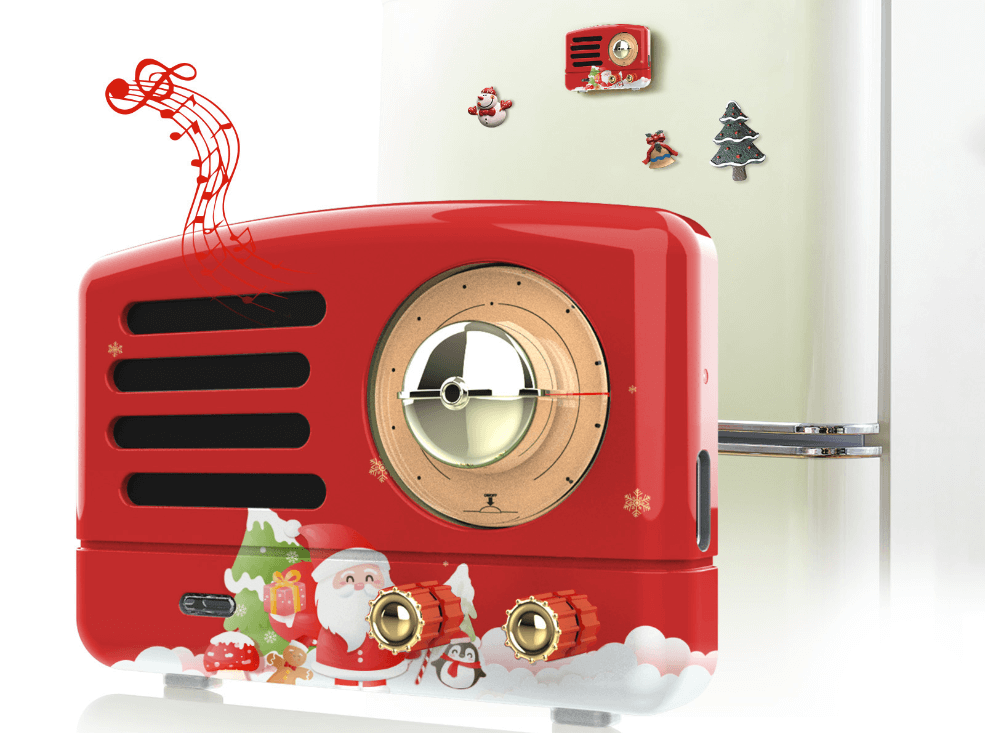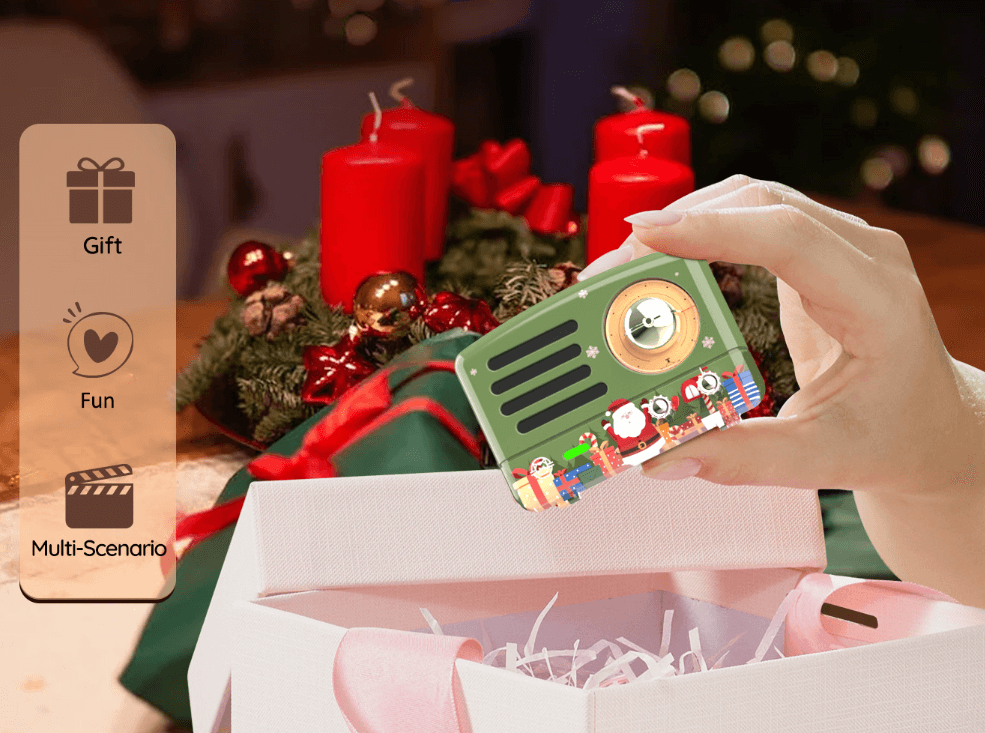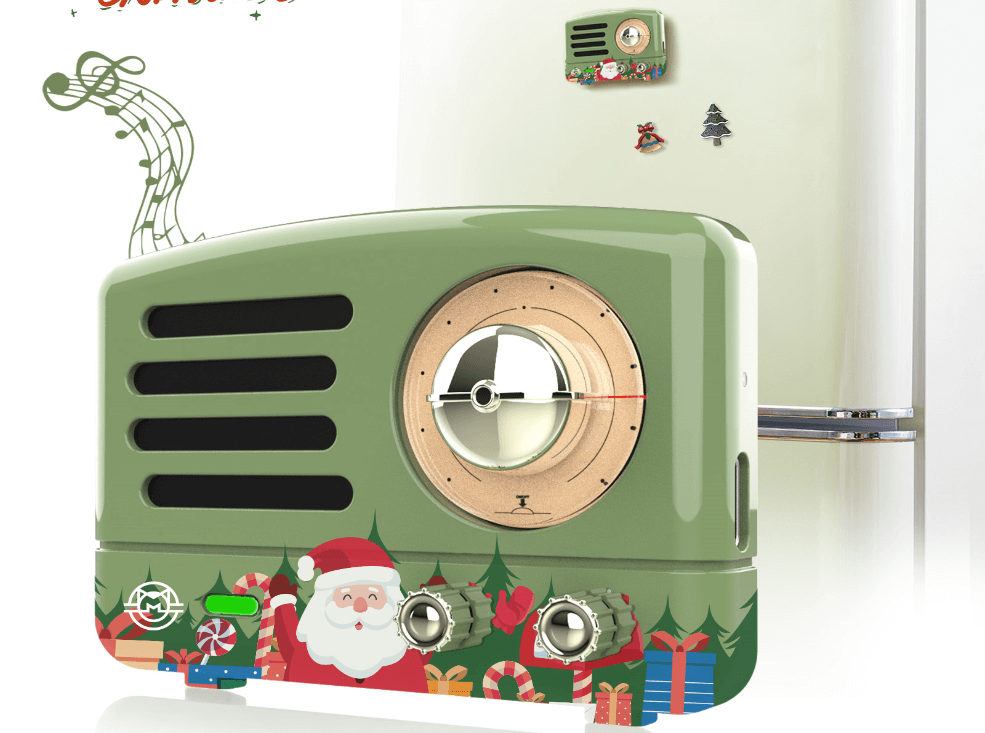 MUZEN OTR Sticker Magnet Fridge Bluetooth Speaker
Free Fast Shipping
Price match promise
1:1 Expert Support
Financing Options
Unexpectedly loud Sound: Despite its compact size and light weight of just 45g, this speaker resonates with high volume and superior sound, especially on metal surfaces, offering an unexpected audio experience and inviting exploration of sound quality on different characters.
Retro-Modern Design: Merges the timeless elegance of classic radio style with a contemporary chic twist, all in a compact, adorable package.
Easy Connectivity: Swift connections with Bluetooth 5.0.
Long Playtime & Fast Charging:Over 5 hours of music, quick recharge via USB Type-C.
Seamless Portability & Simplicity: Featuring a Compact Design with One-Button Control for Easy Operation. Enjoy Convenient Volume Control and Unmatched Portability with This Speaker.
Sound-Enhancing Magnetic Attachment: This speaker is uniquely designed to enhance sound quality when attached to metal surfaces, showcasing its capability to adapt its audio performance based on the contact surface. 
Decorative & Functional: This adds aesthetic value to your space and delivers quality audio for playing music, YouTube videos, and audiobooks.
Versatile Application: This speaker is adaptable for various indoor settings, making it an excellent addition to your kitchen, desk, or car.
Ideal Gift:Intriguing design, perfect for special occasions.
Speaker x 1
Product User Manual x 1
No repairs/service from US warehouses.

12 month warranty:
Missing parts/minor faults: Partial refund
Function issues (won't charge, Bluetooth faults): Replacement
After 12 months:
50% discount code for new purchase.
No repair or replacement.
Please see our warranty page for full details on warranty coverage, exclusions, and limitations.
Home Delivery: US and Canada
US: Free 3-10 working days
Canada: Free 5-10 working days
International: 30-60 working days. Freight forwarder required.
Please see our shipping page for more details.
Returns
Free returns for 30 days from delivery.
Free return only if product is defective upon receipt.
For other refund requests, customer pays return shipping. Shipping costs are non-refundable.
Check our returns page for full policy details.
The fusion of vintage charm and modern tech - OTR Sticker Magnet Speaker
This retro-style, small speaker must be attached to surfaces, delivering good sound when adhered to metal surfaces. It's compact, portable, and easy to use, featuring quick Bluetooth 5.0 connectivity and type-C charging.
Its magnetic ability adds a delightful twist, adhering to metal surfaces for fun and surprising audio experiences. Perfect as a stylish, affordable gift that's also highly functional.
Revamp Your Space
with the Fun Magnetic Design
This speaker embodies the MUZEN brand concept: Good-looking, good-sounding, good-using, and fun.
It's more than a speaker; it's a companion for your colorful life.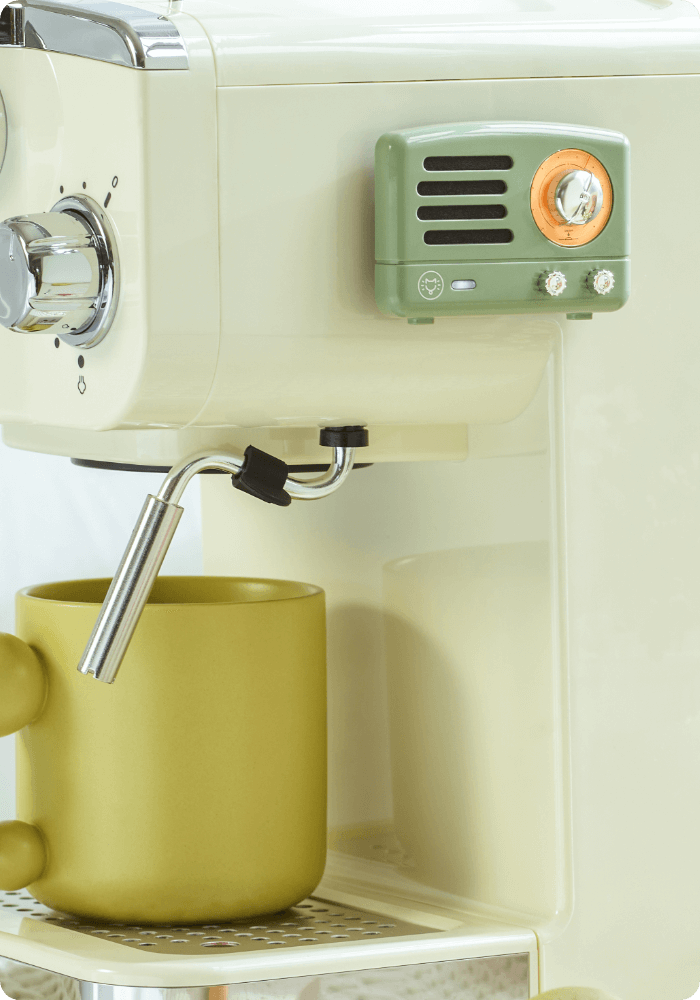 01
Retro Design and Modern Functionality
a miniature marvel blends retro design with modern functionality. Its portable, lightweight body, shaped like a vintage radio, attaches magnetically to any metal surface, transforming it into a sound system. Easy to operate, it's a delightful surprise that enhances any setting.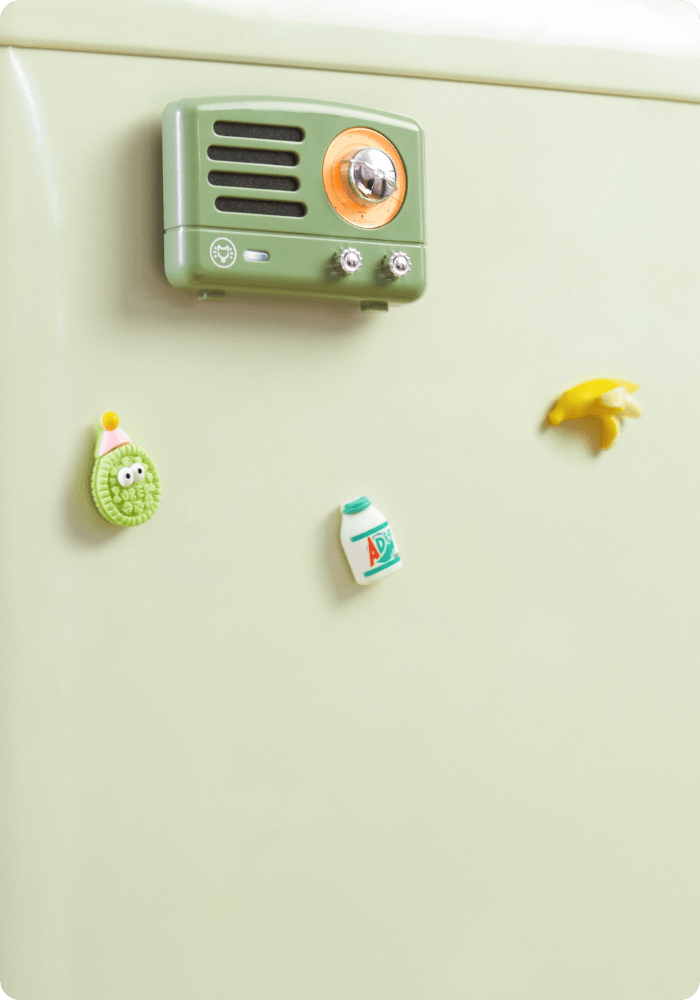 02
Compact Yet Powerful - A Portable Bluetooth Speaker
Small yet mighty, this compact Bluetooth speaker measuring just L2.91* W2.09* H0.85 inches offers powerful sound in a portable package. With a unique acoustic system and vintage charm, it is a vibrant addition to your space and a thoughtful, vintage-inspired gift. Playfully attached to metal surfaces, it livens the environment with quality sound.
Pick Your Sonic Palette:
Bold Red or Serene Green?
The Muzen OTR Magnetic Sticker Bluetooth Speakers are more than just a sound device.
Choose Bold Red for an energy boost or Serene Green for tranquility. It's not just a speaker but a fun, retro-style sonic journey.
01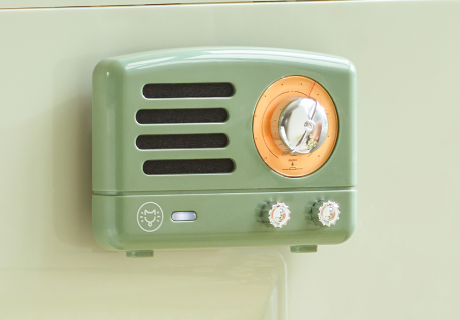 Vintage Chic Design
It is a blend of retro charm and modern style. Its design is reminiscent of a mini old-school radio with Morse code beeps and a stylish, luminous dial. This adorable speaker is enhanced with 'memory magnets', making it not just a device but a collectible fridge sticker.
02
Unique Acoustic System
A magnetic connection to metal surfaces, like refrigerators, is used to vary its sound quality. We call it the 'Fridge Sticker' due to its exceptional performance on fridges. It's compact, cute, and lively, like a playful cat on your fridge.
03
Quality Sound
A unique acoustic system that generates resonance with the surface it's attached to, producing diverse sound experiences.
04
Multiple Use and Portable
Small, lightweight, and portable with dimensions of L2.91* W2.09* H0.85 inches. Attach to any metal surface with its magnetic back.
05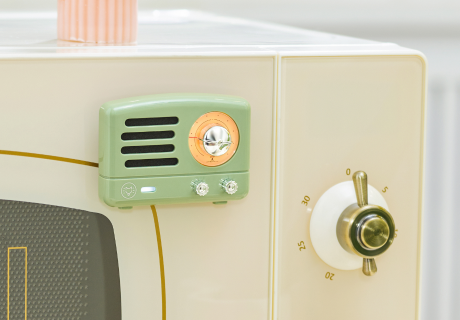 Vintage-Inspired Gift
The Speaker is packaged in a minimalist style. This compact, adorable Bluetooth speaker makes a perfect vintage-themed gift, meaningfully expressing your love and appreciation. Ideal for holidays and special occasions. A delightful surprise, it's a fun little gift. 
06
Easy to Use
This small compact refrigerator Bluetooth speaker boasts a simple, intuitive design. With a quick twist or press of the knob, you can easily power it on and adjust the volume. 
07
Long Battery Life
Despite its small size of 74mm x 53mm x 21.7mm and light weight of 45g, this speaker offers over 5 hours of battery life, providing long-lasting audio enjoyment. It is conveniently charged via USB Type-C.
08
Bluetooth 5.0 and Instant Pairing
The speaker has Bluetooth 5.0 ensuring seamless Bluetooth connectivity and allowing quick and easy pairing with most devices. It offers an instant connection within a distance of less than ten meters. This ensures a quick and stable connect to your device for a seamless listening experience.
09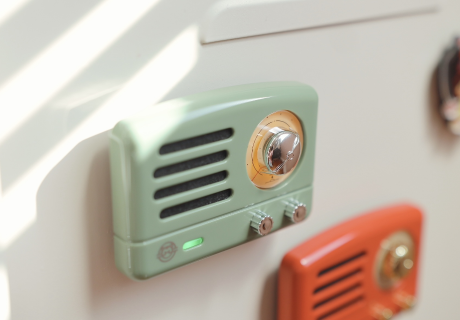 Stylish Home Decor
Beyond its functionality as a speaker, the MUZEN OTR Sticker Speaker also serves as a high-value aesthetic piece. Its classic MUZEN design and vintage style make it a stylish addition that enhances the charm of your living space. 
Utility
Stick it to your desk for a quick music break, enhancing productivity and mood.
Fasten it to your gym equipment to energize your workouts with your favorite tunes.
Attach it to your coffee machine for a musical coffee brewing experience, enriching your daily rituals.
Stick it to your fridge for kitchen entertainment, making meal prep time more enjoyable.
Attach it to your suitcase for music on the go, making hotel stays more enjoyable.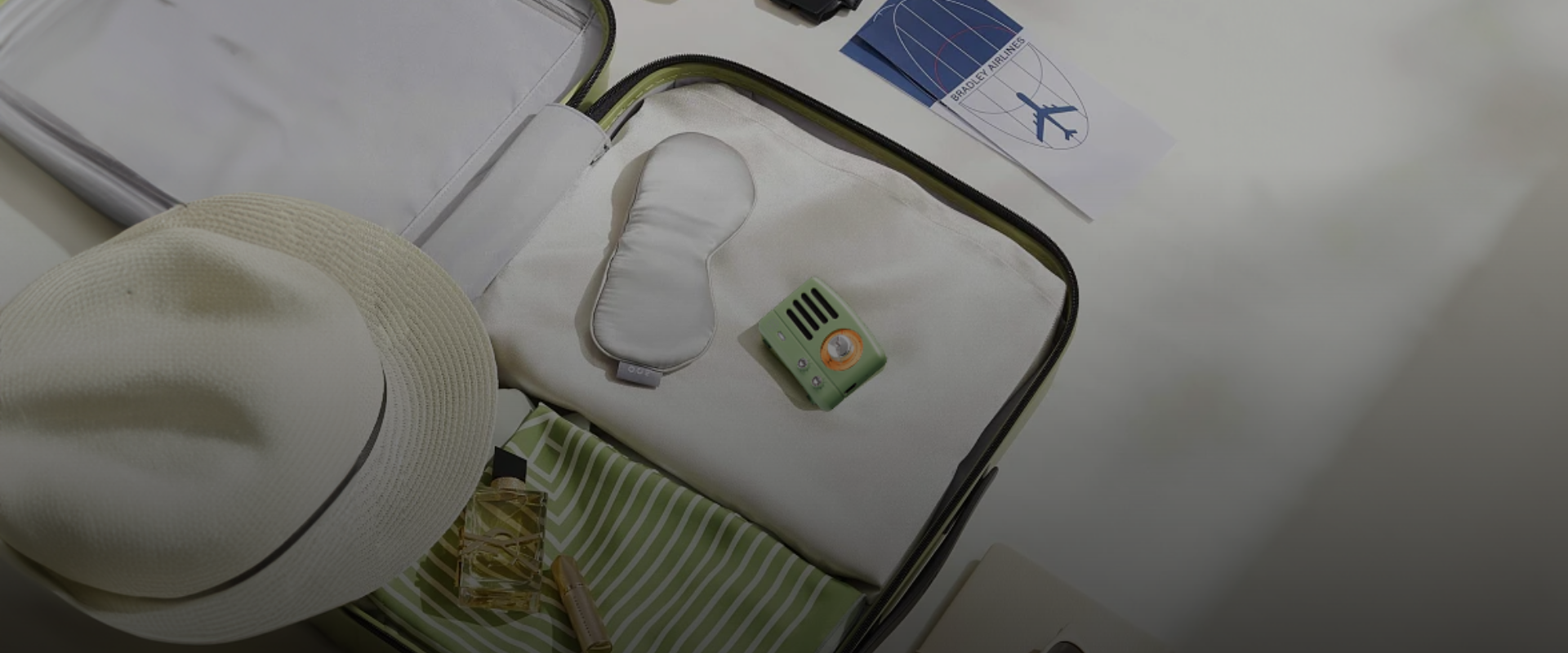 Office Buddy
Workout Partner
Coffee Machine Companion
Fridge Musical Angel
Travel Companion
SHOW
Explore our 'Influencer Reviews'! Learn from popular influencers who've tried our products. Their insights can guide your purchase. Don't miss their candid reviews!
Product Size
74mm X 53mm X 21.7mm
Product Net Weight
45 ± 9g
Charging Voltage
 DC 5V--1A
Battery
Features
FM Radio
Item Weight
Item Size
Package
Recommended For
Use scene restrictions
Connectivity Technology
Polymer lithium battery 1000mAH
Vintage aesthetics
0.94 lb
3.46 * 2.56 * 2.2 in
Gift Box
Indoor Gift
Unlimited
Bluetooth4.0, FM, Auxiliary
li-ion 3.7V 400mAh
Compact and portable

0.29 lb
2.48 * 1.85 * 1.18 in
Gift Box
Indoor Gift
Unlimited
Bluetooth4.2
Built-in high-performance lithium battery
cute design
0.96lb
3.46 * 2.56 * 2.2 in
Gift Box
Indoor Gift
unlimited
Bluetooth5.0, FM, Auxiliary
li-ion 3.7V 350mAh
adsorb to the surface of an object

0.11lb
2.91 * 2.09 * 0.85 in
Gift Box
Indoor Gift
Adsorbed on metal surface
Bluetooth5.0
800mAh /3.7V

86mm (L) × 33mm (W) × 57mm (H)
Gift Box
indoor
Unlimited
Bluetooth 4.2 (dual mode) supports BLE
Built-in Li-Ion 1000mAh rechargeable battery guarantees up to 10 hours of playtime in 65% volume"
Retro Design and elegance
7.5 lb
6.3 * 11.42 * 6.46 in
Gift Box
Indoor Gift
Unlimited
Bluetooth4.0, FM/AM, Auxiliary
"Built-in Li-Ion 1000mAh guarantees up to 10 hours of playtime in 65% volume"
3-in-1 Speaker
12.13 lbs
11.81*7.09*8.26 in
Gift Leather Box
Indoor Gift
unlimited
Bluetooth4.0, FM/AM, Auxiliary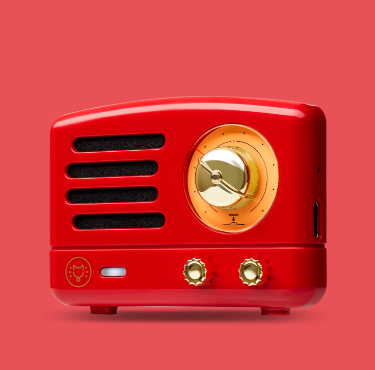 1
Power Button / Volume Control / Bluetooth Reset
The OTR Sticker Bluetooth speakers stand out for their unique magnetic design, compact size, and unexpectedly loud sound. Designed to stick to fridges or other metal surfaces, they deliver superior audio performance. Their retro-modern design, easy Bluetooth 5.0 connectivity, and long-lasting playtime further enhance their appeal.
Despite its compact size, the OTR Sticker delivers big sound, with a unique acoustic system that varies its sound quality based on the surface it's attached to. It offers more sound exploration than one might expect from a speaker of its size.
Yes, the OTR Sticker is a highly portable speaker. With a compact design and a lightweight body, it's easy to carry and attach to any metal surface with its magnetic back.
Among the Muzen audio range, the OTR Sticker is the most affordably priced. Despite its lower price, it maintains a unique style and offers intriguing features. Its sound quality, while not the highest, has a distinct charm that differentiates it from others. Notably, the audio performance of this speaker varies when placed on different surfaces, creating a unique listening experience.
Yes, the OTR Sticker is a highly portable speaker. Its compact design and lightweight body make it easy to carry and attach to any metal surface with its magnetic back. However, it's important to note that while it is portable, it is not water resistant, so it should be kept away from water and moisture to maintain its performance and longevity.
Listen In
Hear how others are rocking out with our speakers.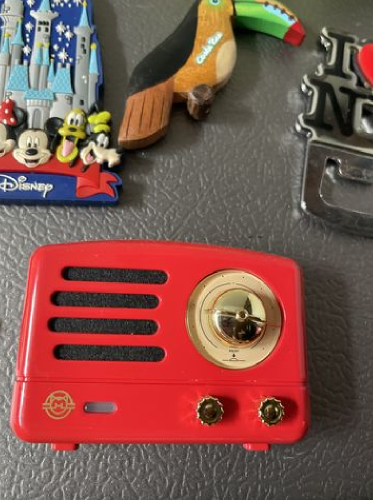 Karina S
It doesn't sound perfect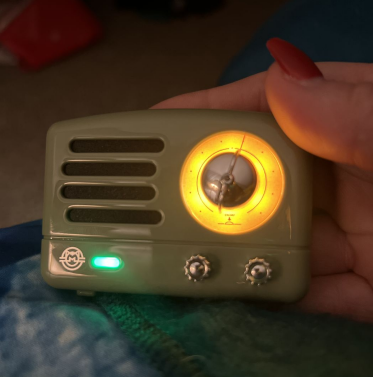 Tracee K
I LOVE Muzen. Like LOVE LOVE. I have two of their speakers, metal and wood. Use them all the time, travel with them, enjoy them indoors and out. But this product was really meh.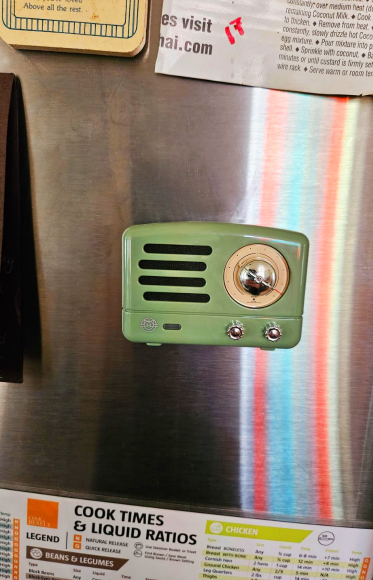 Tobie S.
I was pleasantly surprised by the product. At first I didn't think it worked so I sent it back then. The company sent me a new one so I could try it out and found out. I was doing something wrong. They are very kind, very thoughtful, very helpful.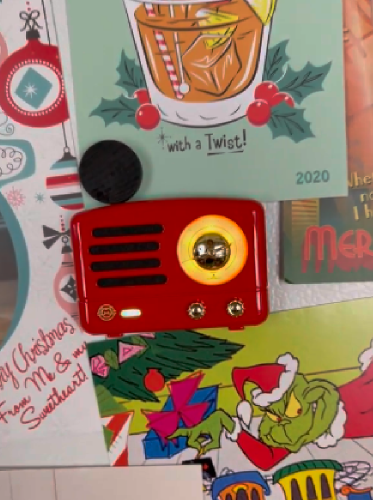 Nicole L
It is exactly what I needed for my kitchen and I love the sounds it make when it is turning on and off. It has great sound quality as well.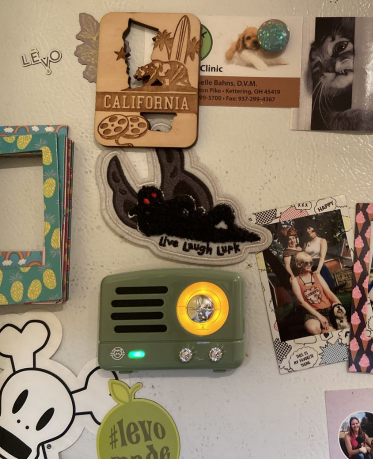 Emily S
Obsessed! Have used this daily since it arrived! Love the retro aesthetic and sound quality 💯
Brandon T
Ever wanted to listen to ABBA from your washing machine? 😂Love this little guy so far! Half of the fun is just testing it out on different magnetic surfaces. Will probably come real handy in the kitchen while cooking or cleaning.Fantastic little speaker!