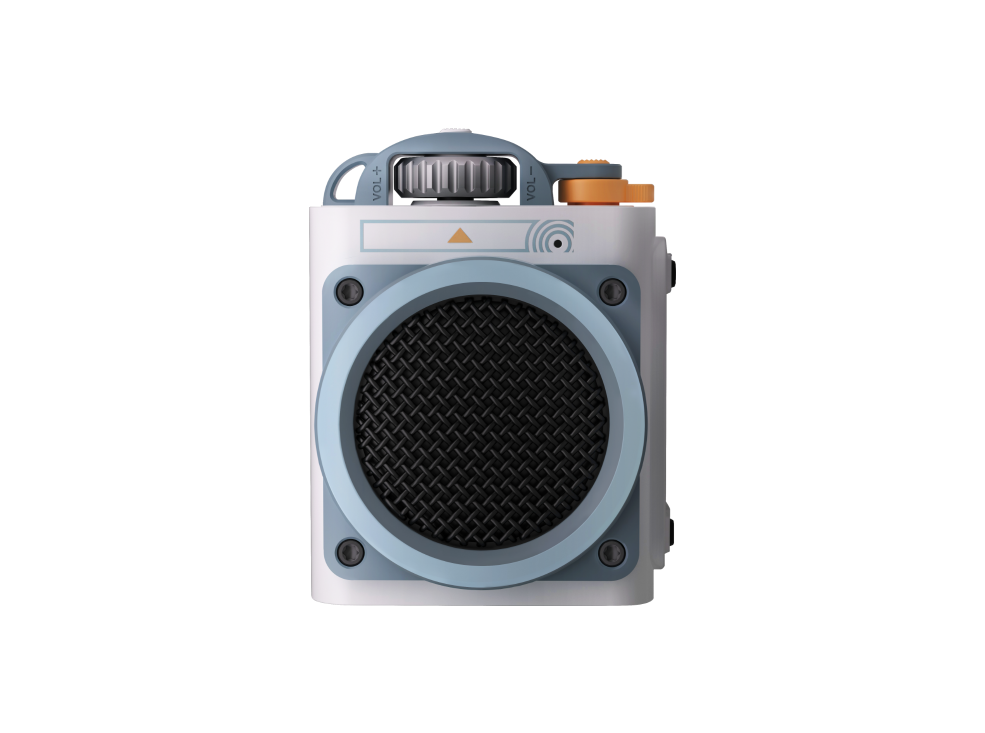 MUZEN Wild Go Rugged Outdoor Street Portable Bluetooth Speaker
$34.99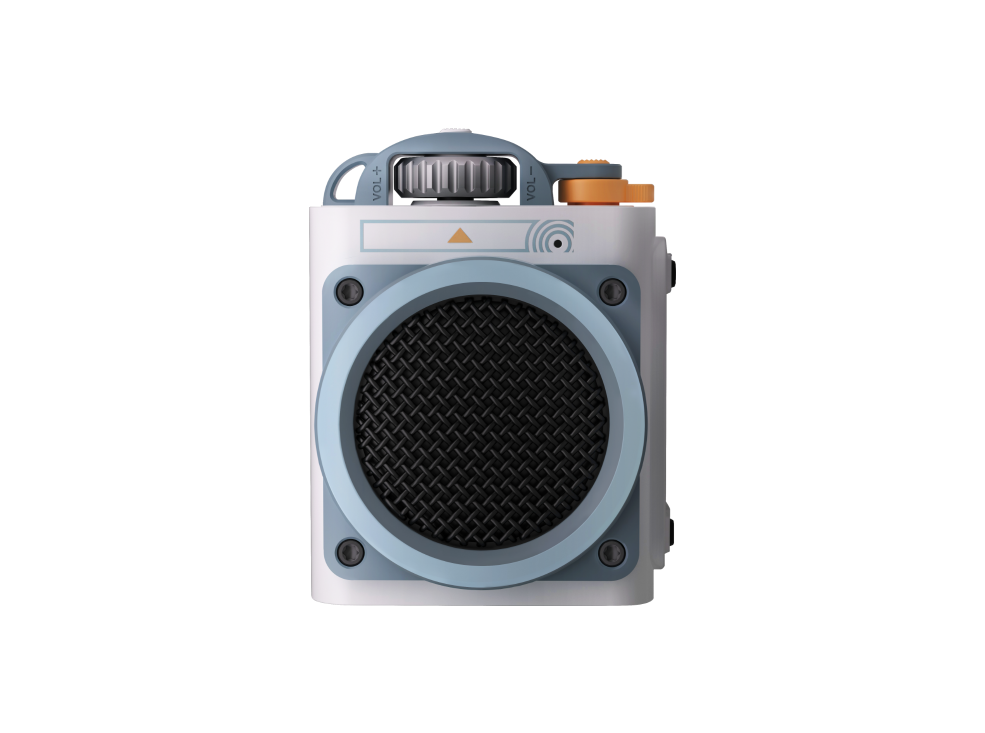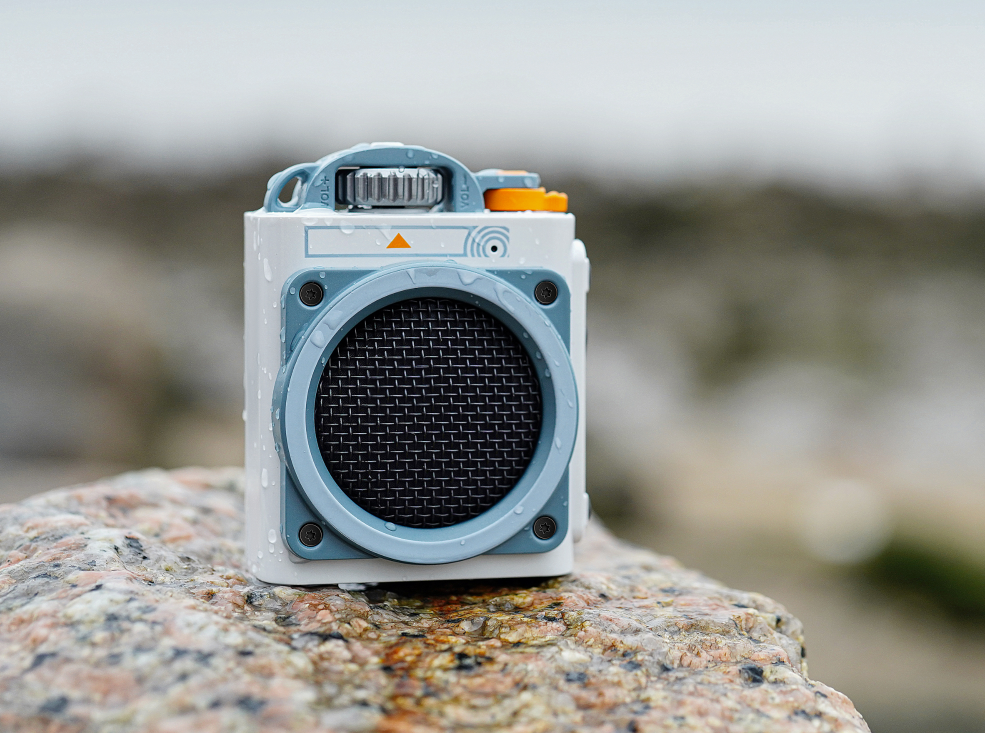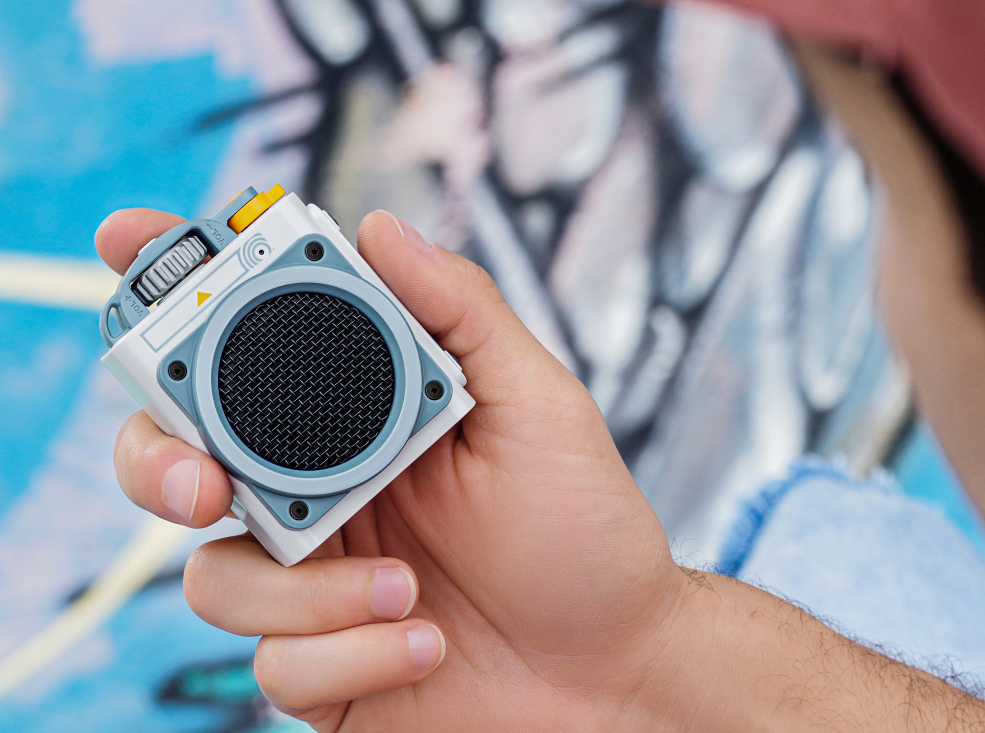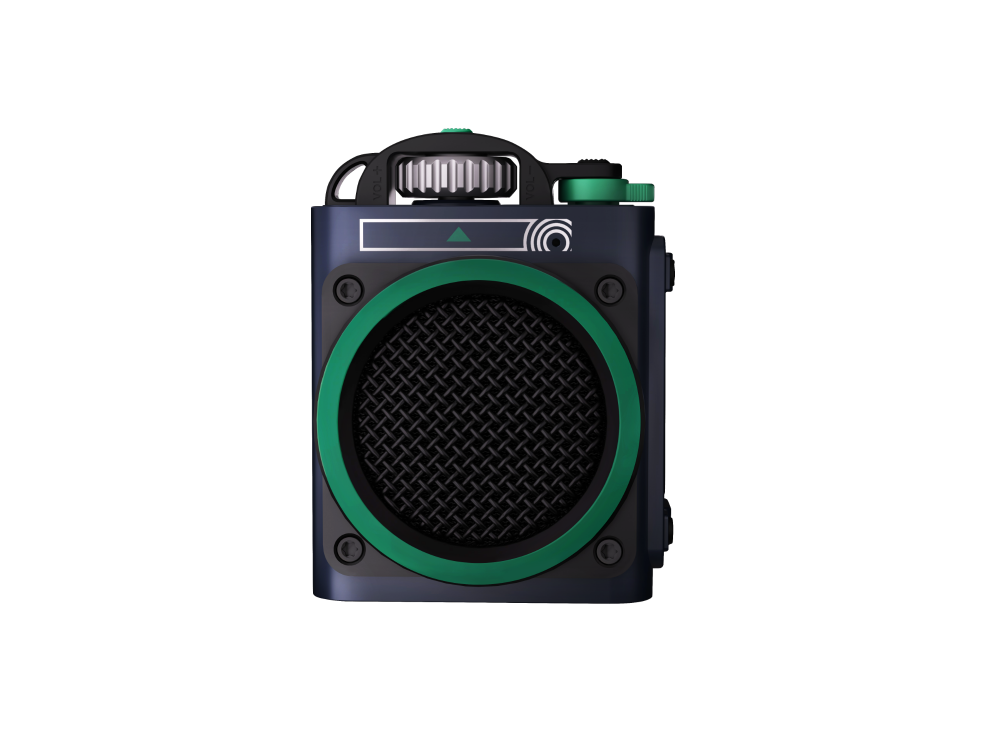 MUZEN Wild Go Rugged Outdoor Street Portable Bluetooth Speaker
Free Fast Shipping
Price match promise
1:1 Expert Support
Financing Options
Vibrant design: Collision of bright colour options with more mainstream tones, creating a stylish yet edge appeal
Crisp Sound:The outdoor speaker has a 36mm large-diameter speaker power sound wave, bringing large volume strong bass. 
Durable &Resilient: Constructed with a resilient front shell of ABS and PC and a durable zinc alloy back shell, this speaker is designed for longevity. It's water-resistant coating, sealed ports, and non-slip rubber grips ensure resilience against light rain and daily use.
Compact & Portable: It weighs just 187g yet delivers punchy bass and loud volume.
Multi-scenario Use:Ideal for the outdoors with a strap hole, Wild Go's compact and lightweight design makes it highly portable. 
Long Playtime:Up to 8 hours from the 500mAh battery.
Best Male Gift:Ideal gift for adventure lovers. Water/shock resistant.
Speaker x1
Product Manual x 1
Type C cable x1
No repairs/service from US warehouses.
12 month warranty:
Missing parts/minor faults: Partial refund
Function issues (won't charge, Bluetooth faults): Replacement
After 12 months:
50% discount code for new purchase.
No repair or replacement.
Please see our warranty page for full details on warranty coverage, exclusions, and limitations.
Home Delivery: US and Canada
US: Free 3-10 working days
Canada: Free 5-10 working days
International: 30-60 working days. Freight forwarder required.
Please see our shipping page for more details.
Returns
Free returns for 30 days from delivery.
Free return only if product is defective upon receipt.
For other refund requests, customer pays return shipping. Shipping costs are non-refundable.
Check our returns page for full policy details.
Wild Go Speaker-Rugged Companion For Your Adventures
01
Bold Yet Beautiful Design
02
Compact Size, Loud Sound
03
Rugged, durable styling
04
IPX5 Waterproof/Dustproof
Encased in bold-coloured housing with a sturdy ABS and PC front shell and a zinc alloy back shell, this lightweight speaker (187g) delivers room-filling volume with 36mm drivers and high-power amplification.
It's weather-sealed with rubberized edges and IPX5 water resistance, rendering it ready for the elements. This speaker balances portability and durability for outdoor use with an easy-grip shape, lanyard hole, simple rotary knobs, and 8+ hours of battery life.
Okay Dude, Pick a Color Already
Each color matches a distinct attitude and state of mind, letting the Wild Go soundtrack your day
from the most laid back moments to your most spirited adventures. Choose wisely!
01
Rugged Yet Youthful Design
Collision of bright colours with mainstream colours, Wild Go uses bold, bright colours to embellish the speaker, exuding a charming and dangerous atmosphere like wild animals. As the rule of outdoor survival: "The more colourful it is, the more difficult it is.
02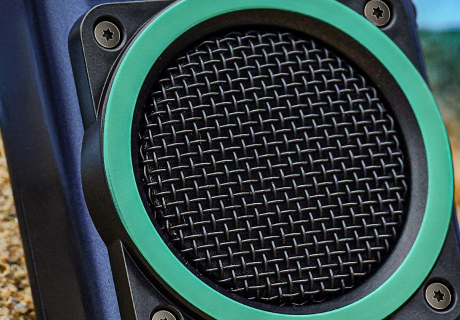 Compact Yet Powerful Sound
Despite its small footprint of 75.5×35.5×59mm, the Wild Go speaker, with MUZEN's 40 years of acoustic tuning expertise, houses a high-power amplifier and 36mm speakers, delivering room-filling, high-quality sound. It offers an immersive audio experience, whether indoors or outdoors.
03
Lightweight and Portable
 Weighing only 187g and small enough for one-hand operation, the Wild Go is designed for "people with action". Easily fitting into a pocket or bag, this tiny Bluetooth speaker won't burden you during outdoor activities like running, cycling, skateboarding, or camping. Its light and compact design ensures easy portability.
04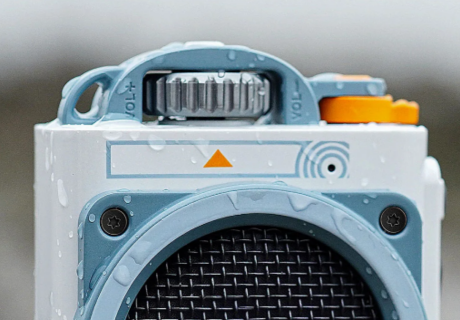 IPX5 Waterproof/Dustproof & Durability
Constructed with a sturdy ABS and PC front shell and a resilient zinc alloy back shell, it is designed to brave any outdoor environment. Its IPX5 water and dust resistance, sealed ports, and rubberized casing ensure it's ruggedly built and primed for wild adventures.
05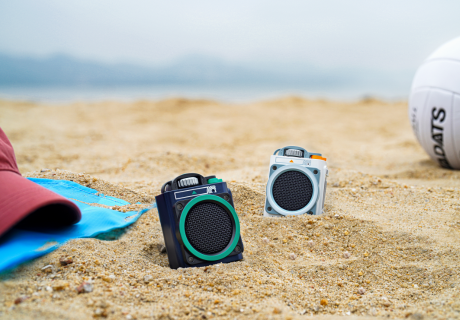 Multi Sceneriaos Use
The portable and palm-sized design with a lanyard hole makes it perfect for various outdoor activities, from travel and hiking to parties and workouts.
06
Long Battery Life
The 500mAh battery provides up to 8 hours of continuous playtime from a single charge, enough for a full day of adventures.
07
One-Handed Control
This compact speaker, with Type-C charging and fast Bluetooth pairing, is designed for one-handed operation, efficiently delivering big sound anywhere, anytime. Its intuitive controls respond to all fingers, ensuring effortless handling.
08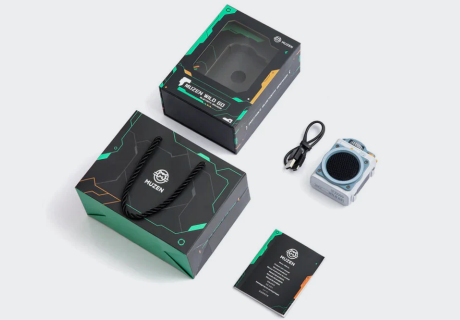 Fashion Outdoor Gift
The stylish yet rugged design, versatile use and compact size make it an ideal surprise for any outdoors enthusiast.
Utility
Lightweight and compact, it's perfect for hiking, cycling, skateboarding, or camping. Its waterproof and dustproof features handle unpredictable outdoor weather conditions well.
 With its long battery life of up to 8 hours on a single charge, it's an ideal travel companion, providing non-stop music for your journey.
Waterproof and splash-proof capabilities make it perfect for beach outings or poolside parties. Enjoy your favourite tunes without worrying about water damage.
Despite its small size, it delivers loud, high-quality sound, making it suitable for indoor use. Whether hosting a party or enjoying a quiet evening at home, it can fill any room with clear, dynamic music.
Its one-hand operation makes it a great activity companion. Whether you're in the gym or doing outdoor sports, you can easily enjoy your favourite pump-up songs.
Its bold and vibrant colours and high-quality sound make it a fitting choice for any street performance or gathering. It promises to deliver excellent audio while attracting attention with its stylish appearance.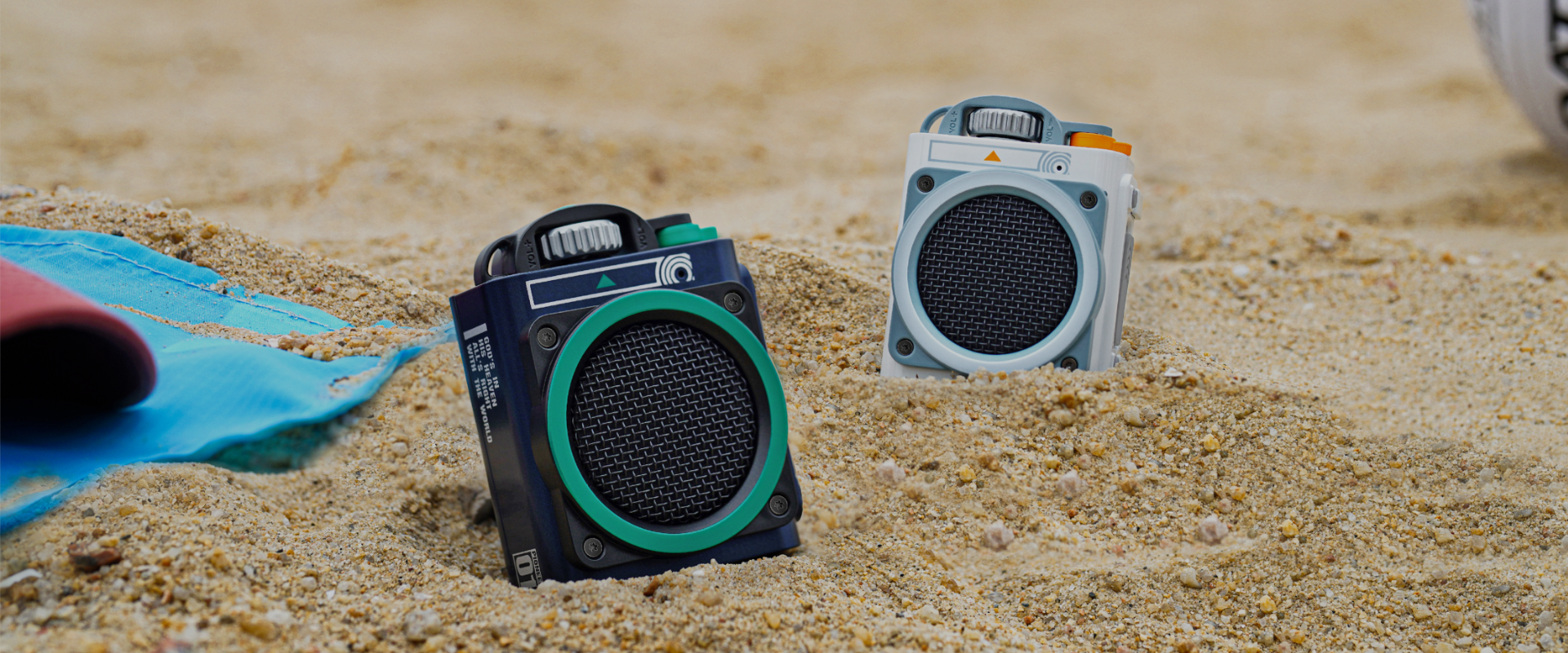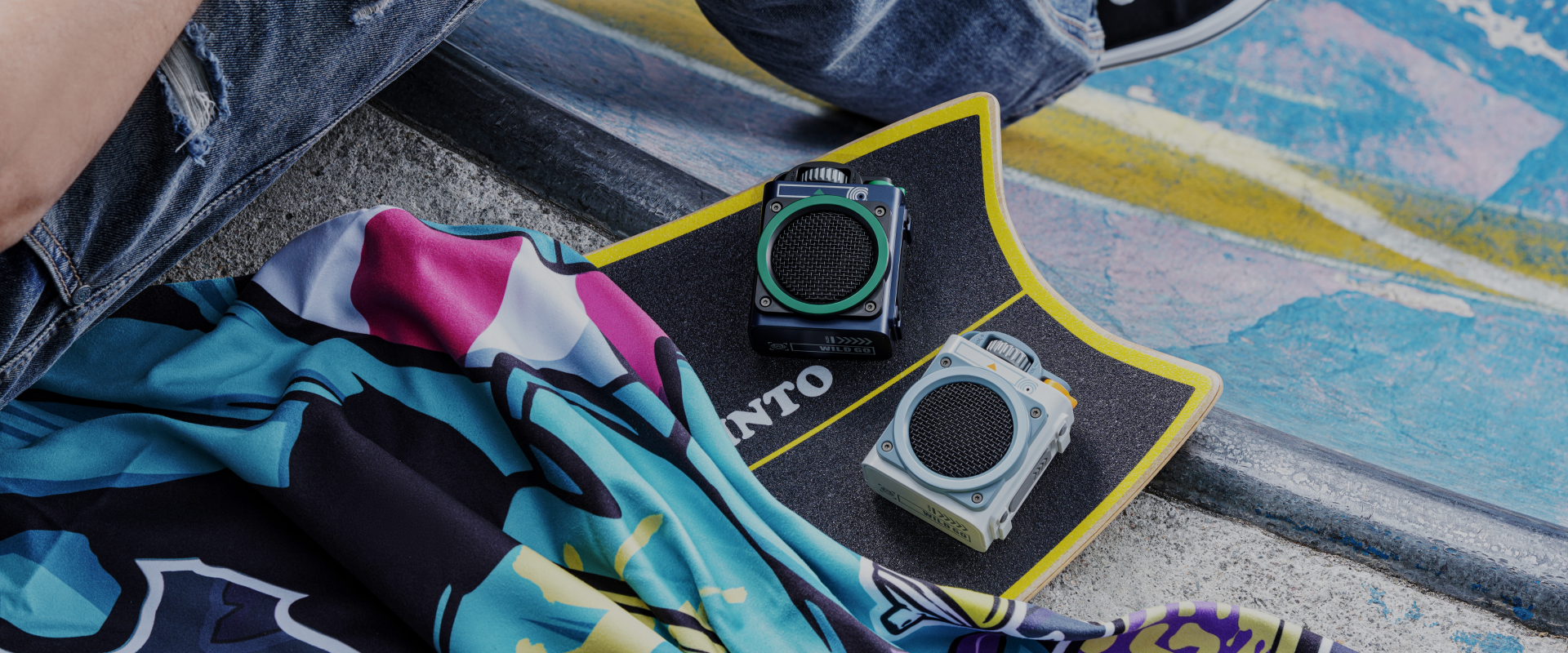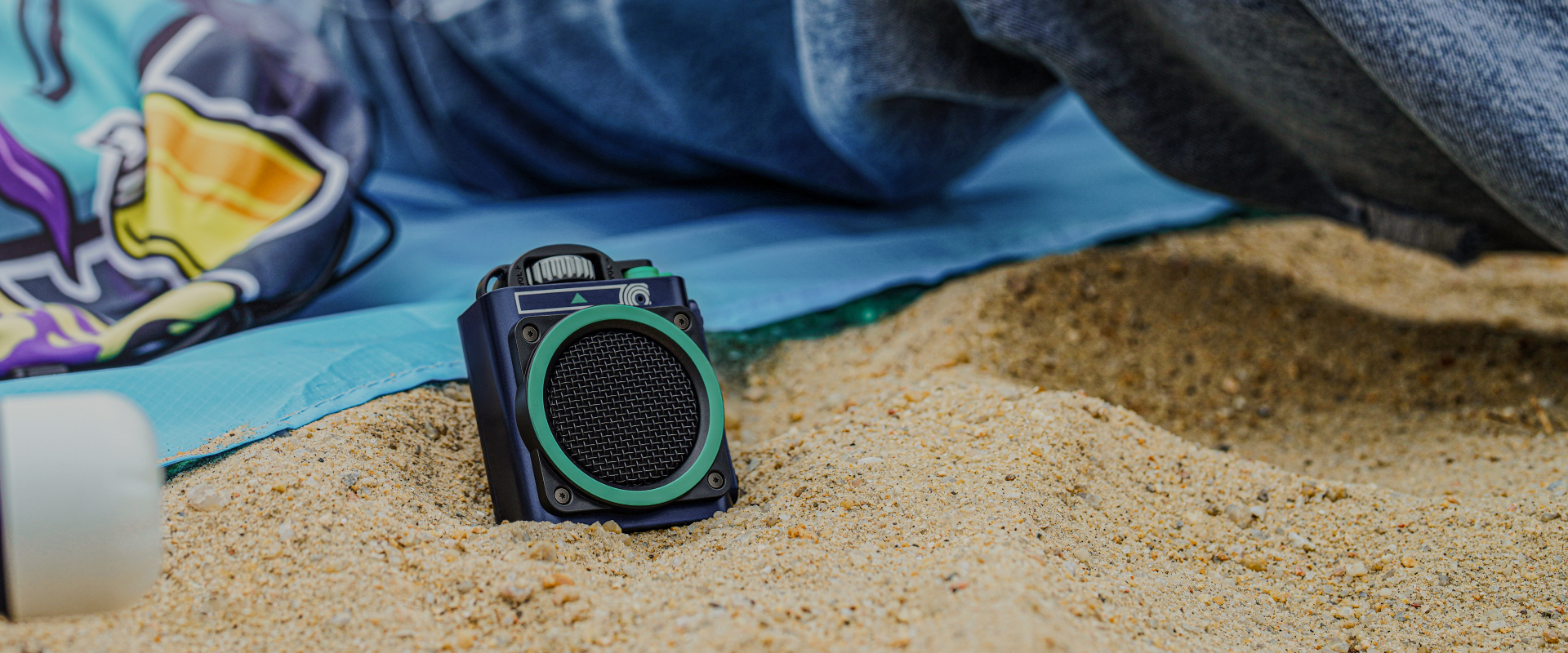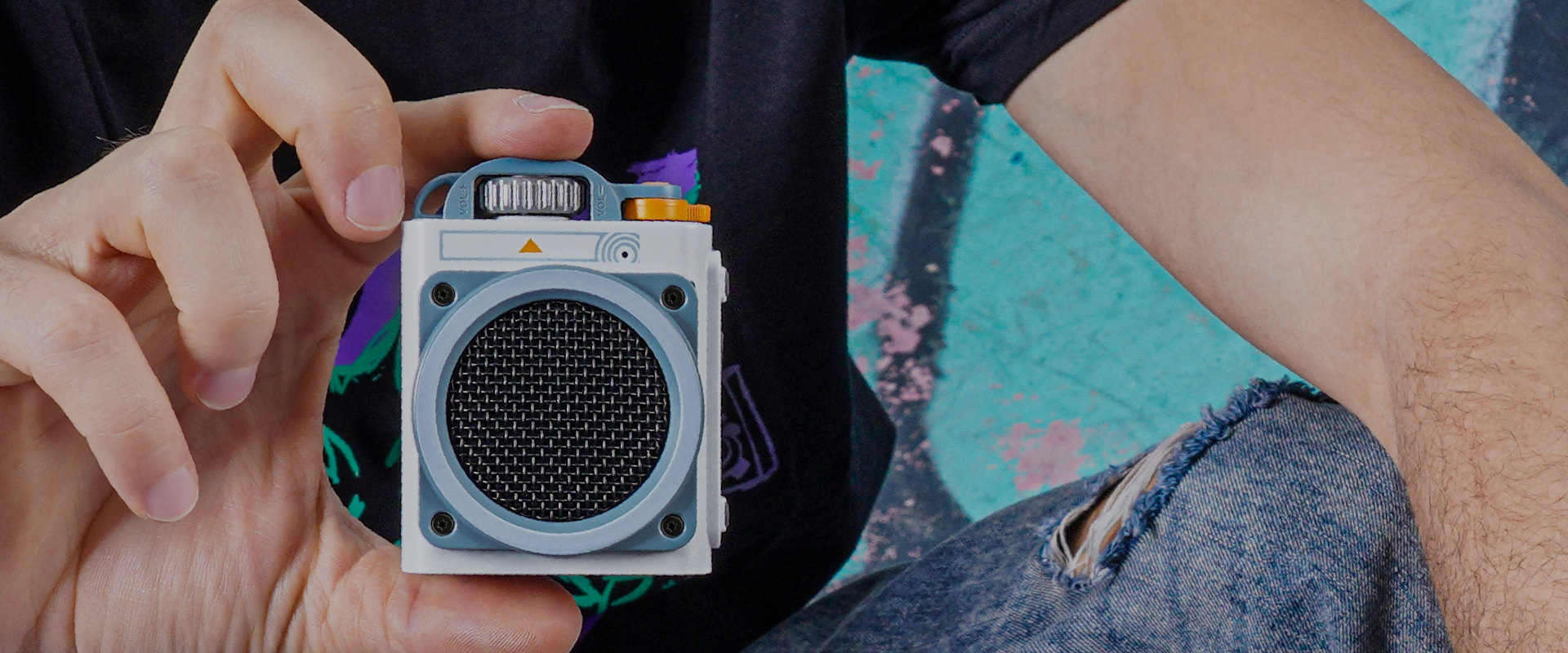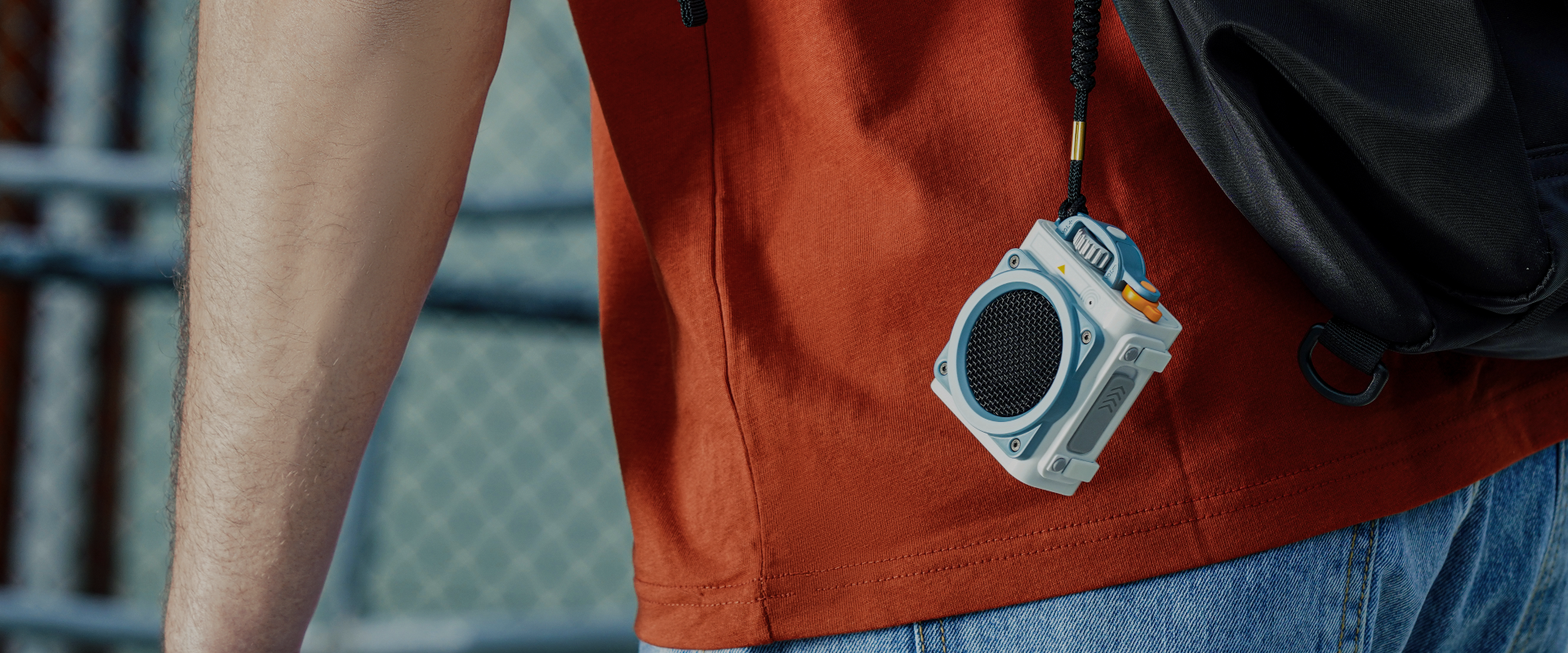 Outdoor Adventures
Travel and Road Trips
Beach and Pool Parties
Home Entertainment
Workouts and Sports
Street Performances and Gatherings
Product Size
75.5mm (L) X35.5mm (W) X59mm (H)
Bluetooth transmission range
distance <10m
System frequency response
80Hz-18KHz
Charging Voltage
DC 5V -- 1A
Battery
Features
FM Radio
Item Weight
Item Size
Package
Recommended For
Use scene restrictions
Connectivity Technology
Li-ion 3.7V 800mAh, Up to 10 hours
IPX5 Waterproof

0.55 lbs
9.45 * 6.5 *3.54 inches
Gift Box
Outdoor Gift
unlimited
Bluetooth5.0
Li-ion 3.7V 1000mAh
Technological aesthetic design

0.54 lbs
2.39*1.62*3.06 in
Gift Box
Outdoor Gift
unlimited
Bluetooth5.0
800mAh/7.4V
Amazing Stereo Sound & Loud Volume

about 834g
144mm*87mm*66mm
Gift Box
outdoor Gift
Unlimited
Bluetooth /AUXINPUT 8W FM 4.5W
Li-ion 3.7V 1000mAh
Cool light effects

0.55lbs
2.39*1.44*3.06 in
Gift Box
Outdoor Gift
unlimited
Bluetooth5.0
li-ion 3.7V 500mAh
waterproof capabilities and lightweight

0.41lb
2.97 * 1.40 * 2.32 in
Gift Box
Outdoor Gift
unlimited
Bluetooth5.0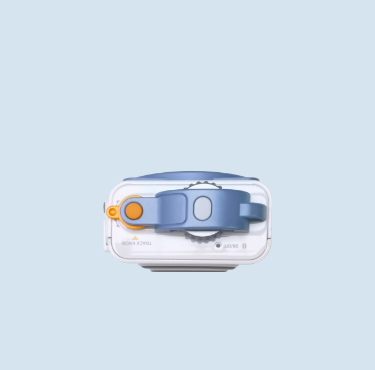 Listen In
Hear how others are rocking out with our speakers.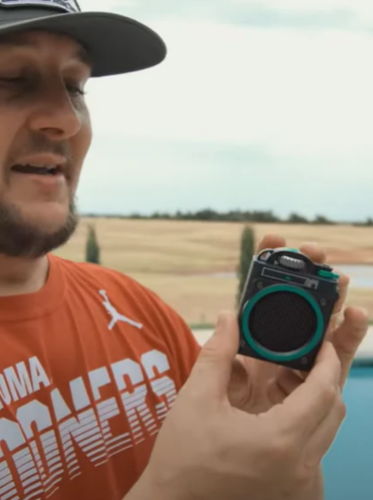 Mariano R
Wasn't to impressed with the battery. Runs out real quick and any volume level. You can definitely find something like this for cheaper on Amazon that would give you better service. Paid 20 bucks for one on Amazon that last twice as long at max volume and way louder.
Mike A
Of course another amazing speaker from Muzen fells way expensive, sounds even better much detailed music with deep bass from this small speaker
Alberto R
Good speaker sound easy to used i like
Karl N
Greatly presented, easy charged and paired, one real good thing about MUZEN is when it is turned off and then on again it continues ,where it left off, my only speakers that do this, nicely manufactured, one to look after, would be neat if it had FM ,Well worth the purchase.