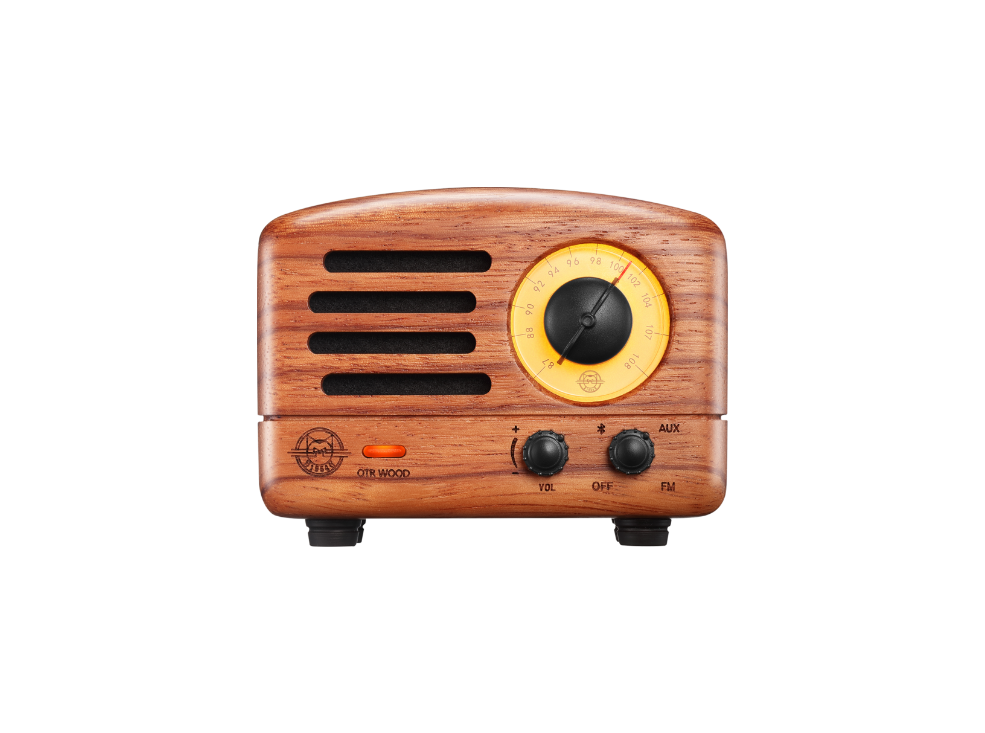 MUZEN OTR Wood Portable Retro FM Radio Bluetooth Speaker
$103.99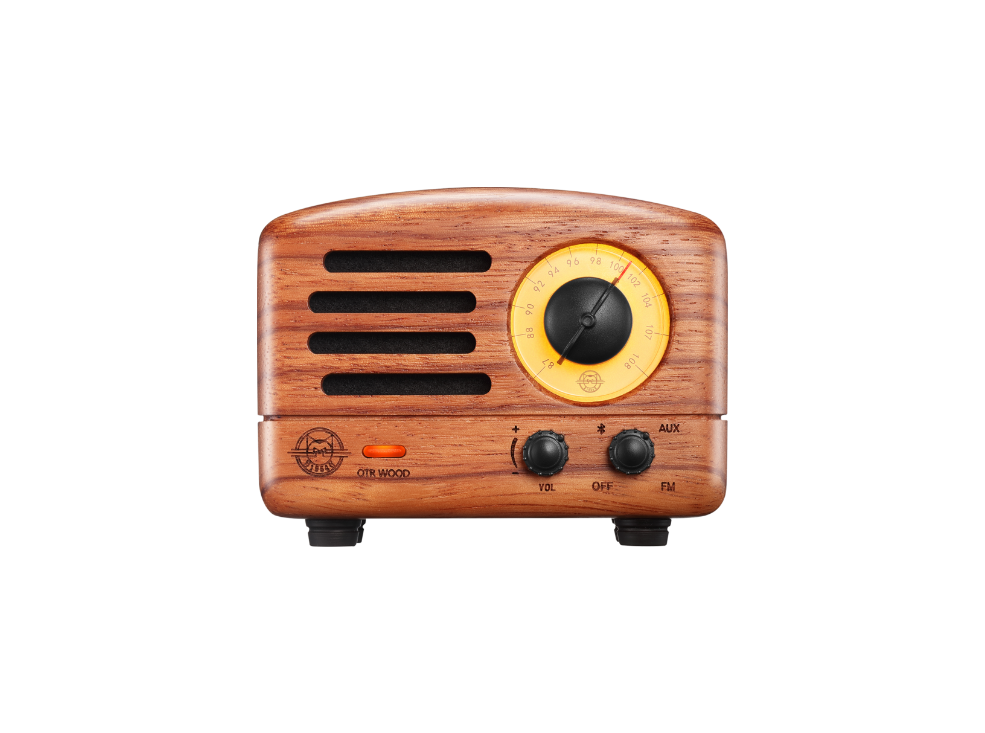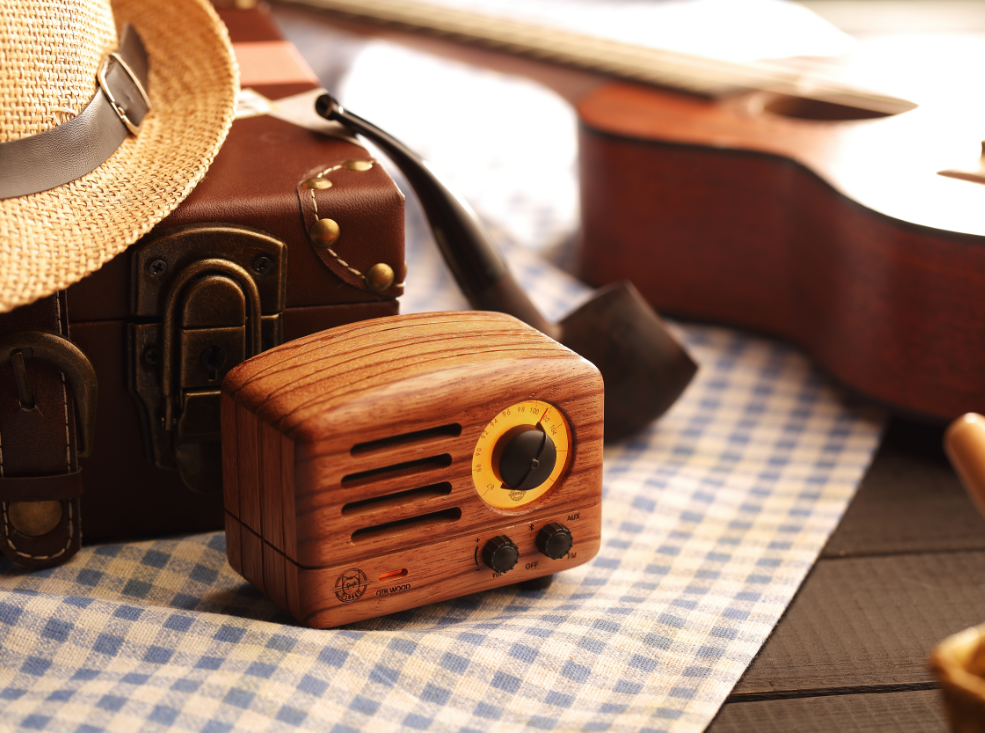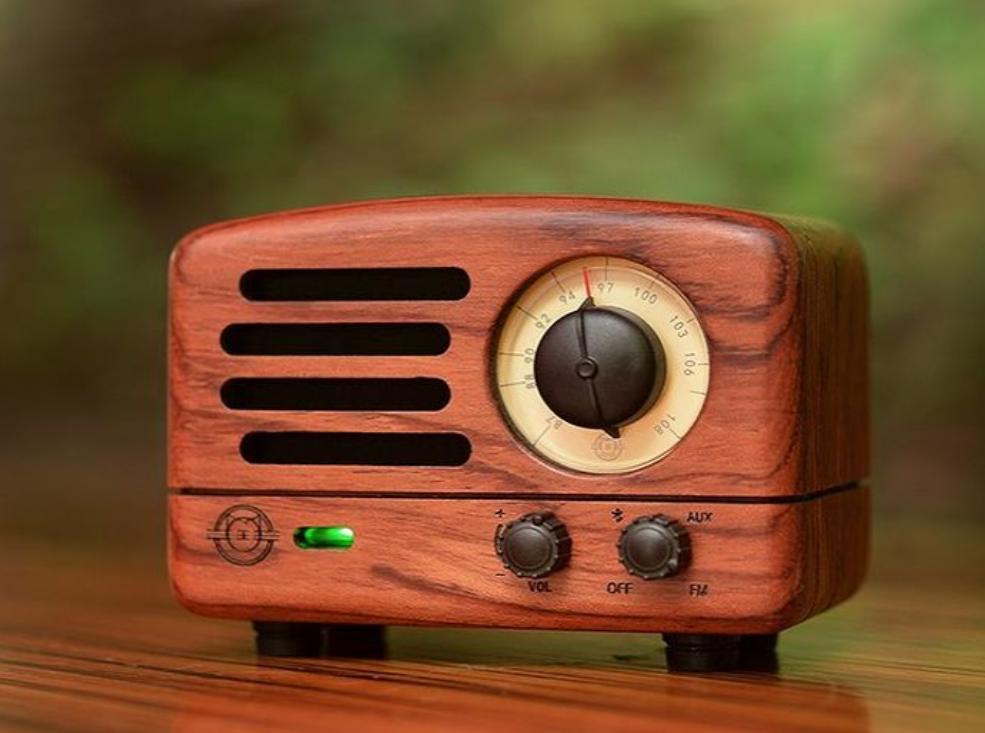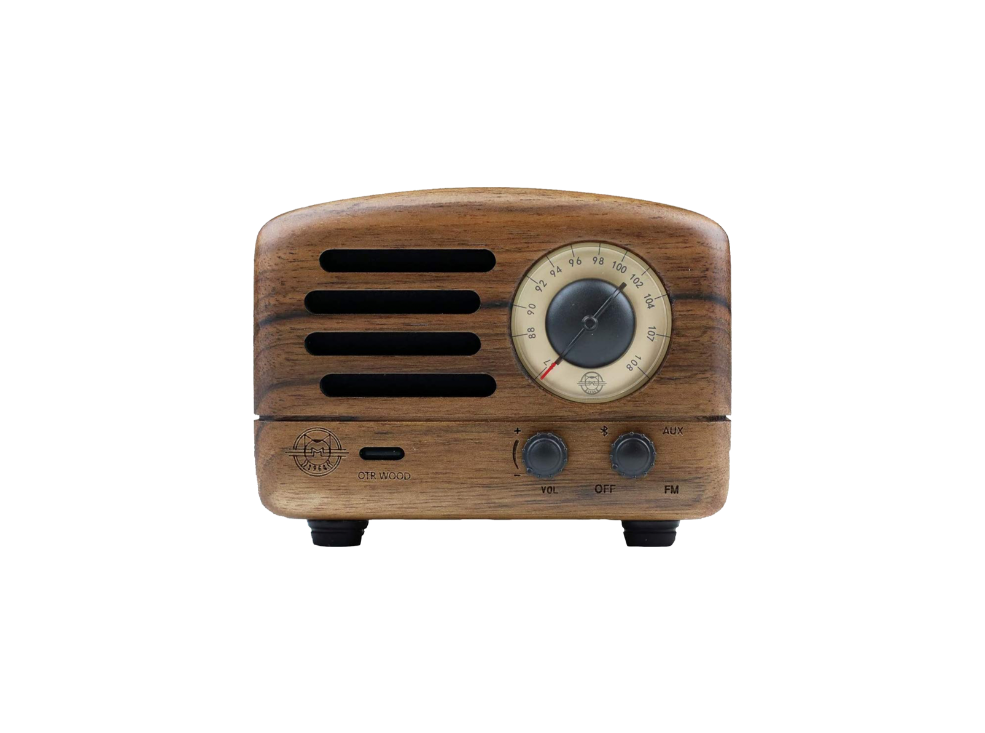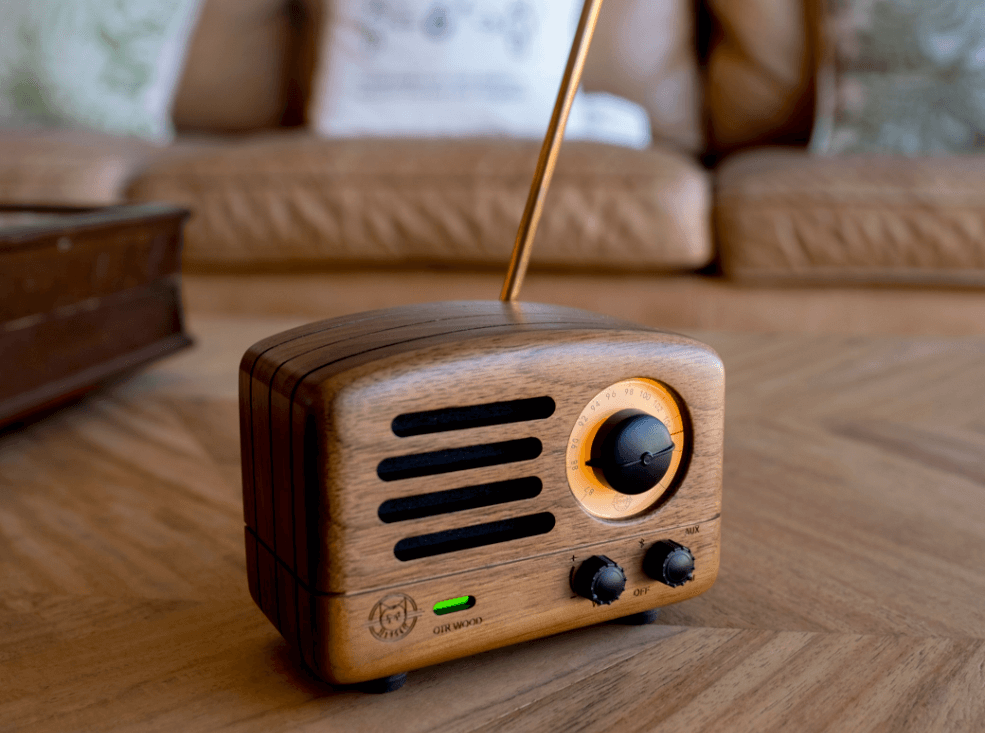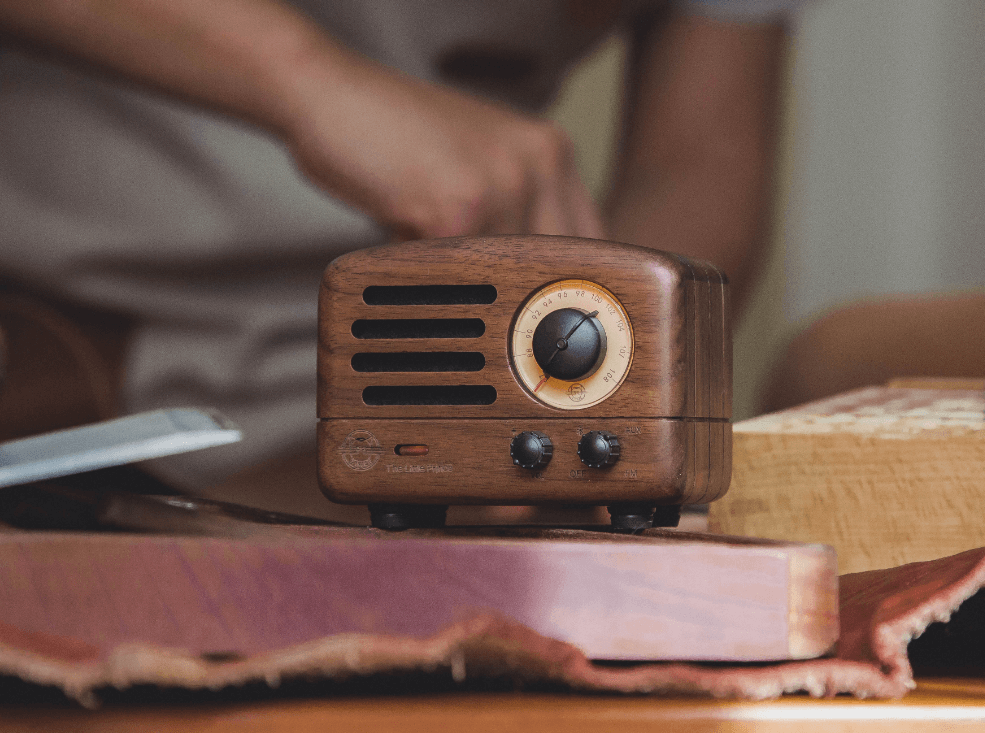 MUZEN OTR Wood Portable Retro FM Radio Bluetooth Speaker
Free Fast Shipping
Price match promise
1:1 Expert Support
Financing Options
Elegant Vintage Style: Natural wooden design inspired by 1960s radios, combined with modern technology.
Exceptional Sound Quality: Experience great sound with crisp, lossless audio, powered by a potent 5-watt amplifier.
Retro FM Radio Design:Enjoy a vintage FM radio feel with modern Bluetooth and Aux input features, allowing you to tune into your favorite FM radio stations with ease.
Compact and Portable: This speaker is easy to carry, measuring 3.46 x 2.56 x 2.2 inches.
Extended Battery Life: 1000 mAh rechargeable battery provides up to 10 hours of playtime.
Perfect Gift Idea: This beautifully designed and packaged retro Bluetooth speaker is an ideal gift, especially for fans of wood decor.
Travel pouch x1
Antenna x1
USB charging cable x1
OTR Wood speaker x1
AUX cable x1
Manual x1
Sticker x1
Brand catalogue x1
No repairs/service from US warehouses.

12 month warranty:
Missing parts/minor faults: Partial refund
Function issues (won't charge, Bluetooth faults): Replacement
After 12 months:
50% discount code for new purchase.
No repair or replacement.
Please see our warranty page for full details on warranty coverage, exclusions, and limitations.
Home Delivery: US and Canada
US: Free 3-10 working days
Canada: Free 5-10 working days
International: 30-60 working days. Freight forwarder required.
Please see our shipping page for more details.
Returns
Free returns for 30 days from delivery.
Free return only if product is defective upon receipt.
For other refund requests, customer pays return shipping. Shipping costs are non-refundable.
Check our returns page for full policy details.
OTR Wood Speaker: Retro Design, Modern Sound
01
Wooden Vintage Aesthetics
03
FM Radio/Bluetooth 5.0/AUX
The OTR Wood Portable Bluetooth Speaker combines a vintage-inspired design with modern features for an exceptional audio experience. It's natural wooden exterior and retro FM radio tuner evoke classic 1960s radios while offering Bluetooth 5.0 and Aux input options. The powerful 5-watt amplifier delivers crystal-clear sound both indoors and outdoors.
With a 1000mAh rechargeable battery, enjoy up to 10 hours of playtime in Bluetooth mode and 20 hours in FM mode. Compact and stylish, the OTR Wood speaker is an ideal gift and perfect for home, office, or on-the-go listening.
Choose Rosewood or Classic Walnutwood?
Immerse yourself in the timeless appeal of the MUZEN OTR Wood Portable Bluetooth Speaker.
Available in two exquisite variants - Rosewood and Walnutwood - each option offers a unique take on the vintage design.
01
High-Fidelity Audio Sound
 Harnessing a quality amplifier and a rare-earth magnet speaker(N40 NdFeB magnet), this device provides clear, deep stereo sound and enhanced bass. Its DSP full-range speakers ensure optimal listening indoors and outdoors. 
02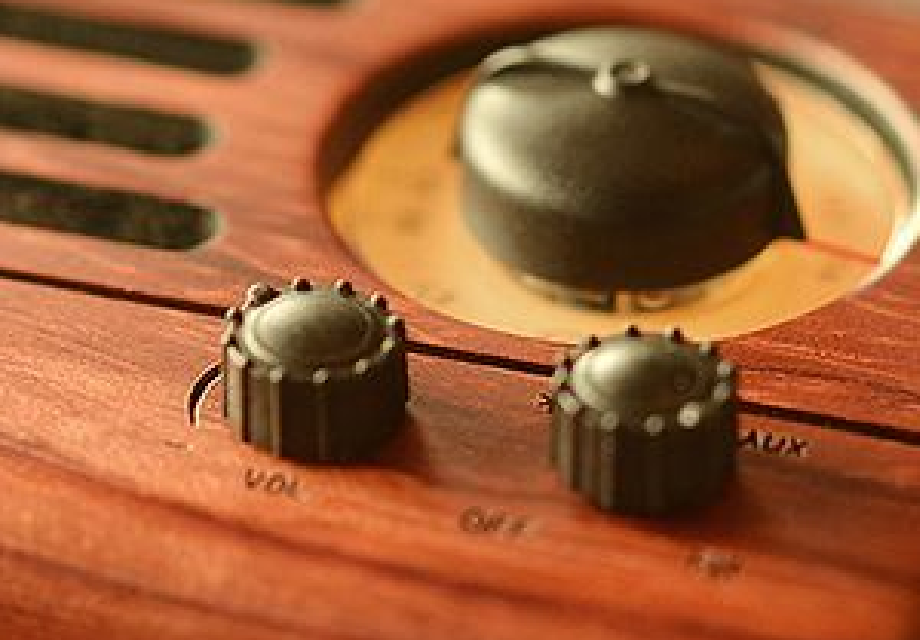 Vintage and Timeless Design
Drawing inspiration from the 1960s and Jack Kerouac's "On The Road," this speaker showcases a natural Rose Wood finish and Walnut look. It marries retro design and modern technology, embodying the aesthetics of an old-fashioned radio with a classic rotary dial. Each speaker in the series uniquely ages, featuring a natural wood texture that gradually develops tones over time.
03
FM Radio/Bluetooth 5.0/AUX 
This speaker doubles as an FM radio with Bluetooth. It supports FM frequencies from 87-108 MHz and can quickly switch radio and Bluetooth modes. It also comes with an Aux input, transforming it into a car radio.
04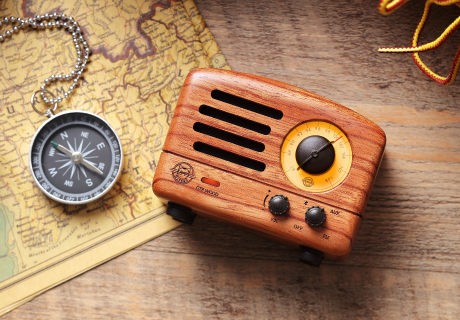 Compact Portable Size
Despite its compact size of 3.46 * 2.56 * 2.2 inches, this speaker delivers a loud and clear sound. It's easy to carry.
05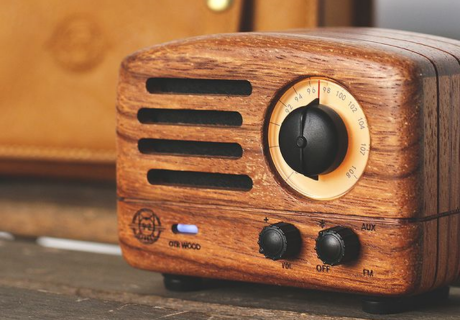 Long Battery Life
With a built-in 1000mAh rechargeable battery, it offers up to 10 hours of playtime at 65% volume and can be fully recharged in just 4 hours with the included micro USB cable.
06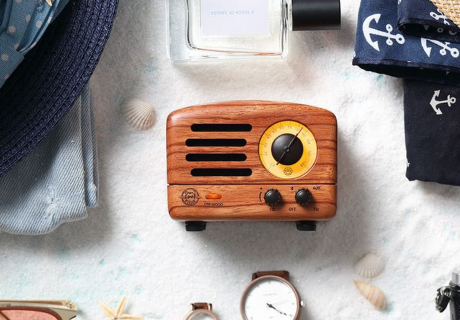 Classic Retro Control
The vintage knob enhances the device's appeal, providing simple volume adjustments, radio tuning, and Bluetooth mode switching.
07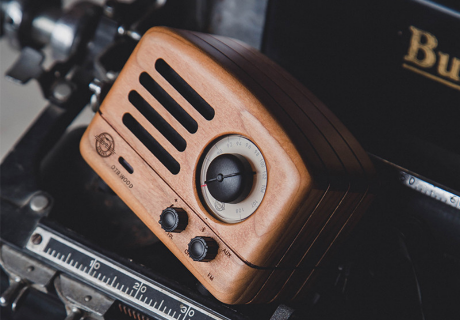 Effortless Wireless Connection
Packaged with care and featuring a patented vintage design, this speaker offers a seamless wireless connection, proving more convenient than wired alternatives. 
08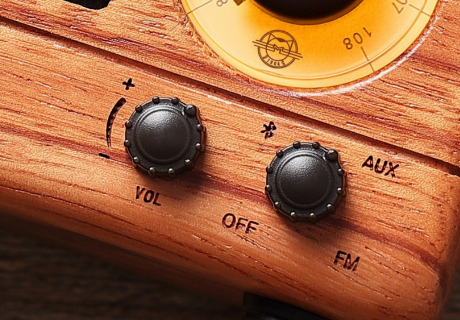 Ideal Vintage-Inspired Gift
This speaker, elegantly wrapped and uniquely designed, is the perfect gift for yourself or your loved ones. It comes with a rich-textured, hand-carry leather bag that gracefully ages over time, enhancing its appeal and making it an ideal gift for any occasion.
Utility
This wood speaker Perfectly complements your home decor and provides high-fidelity sound for a relaxing ambience.
With its durability and portability, this speaker is an ideal companion for beach outings, camping, or backyard barbecues.
Compact and convenient, enjoying your music on any journey is a beautiful accompaniment.
Beyond home and travel, the speaker's classic design and quality sound enhance your workspace, making workdays more enjoyable.
Packaged elegantly with a hand-carry leather bag, it makes a delightful, nostalgic gift for any special occasion.
Its FM radio and Bluetooth capabilities add a vintage touch to road trips, serving as a traditional car radio.
With loud stereo sound and extended battery life, it's perfect for parties, filling the room with high-quality sound.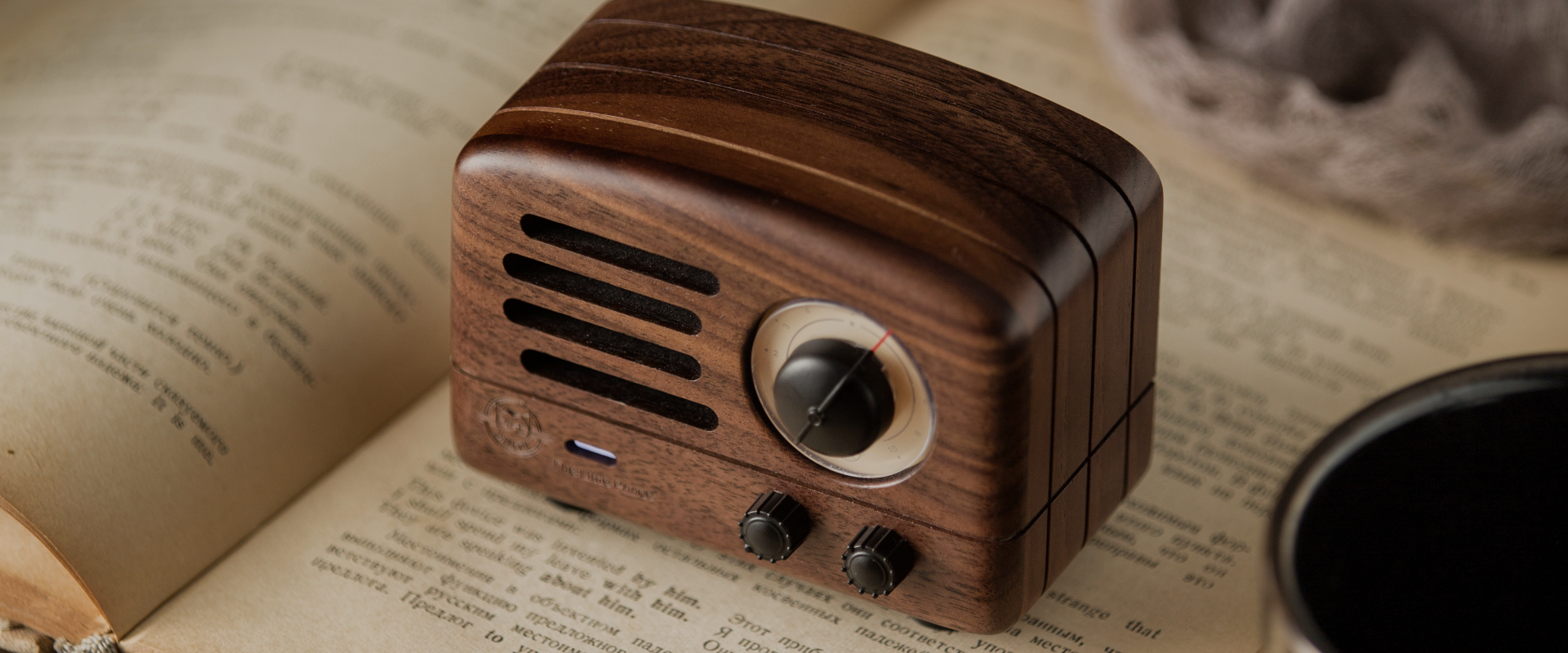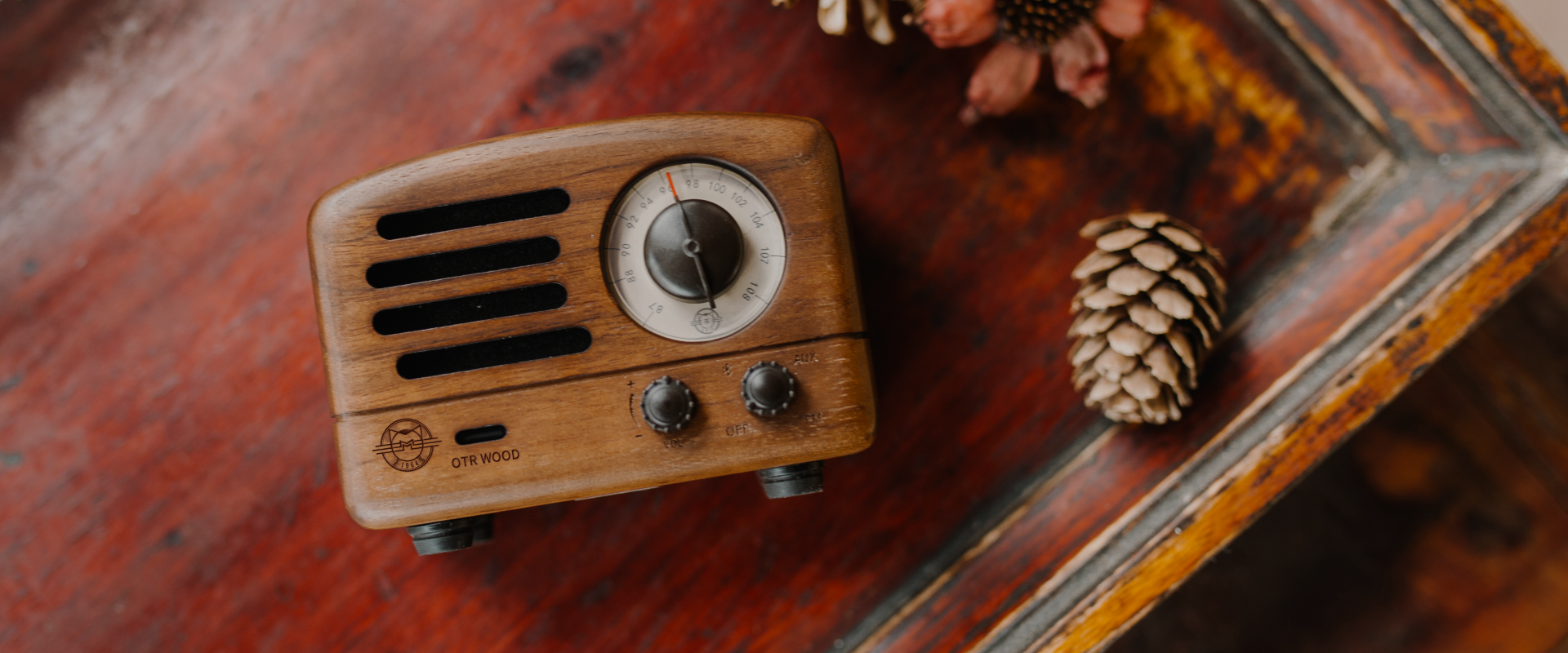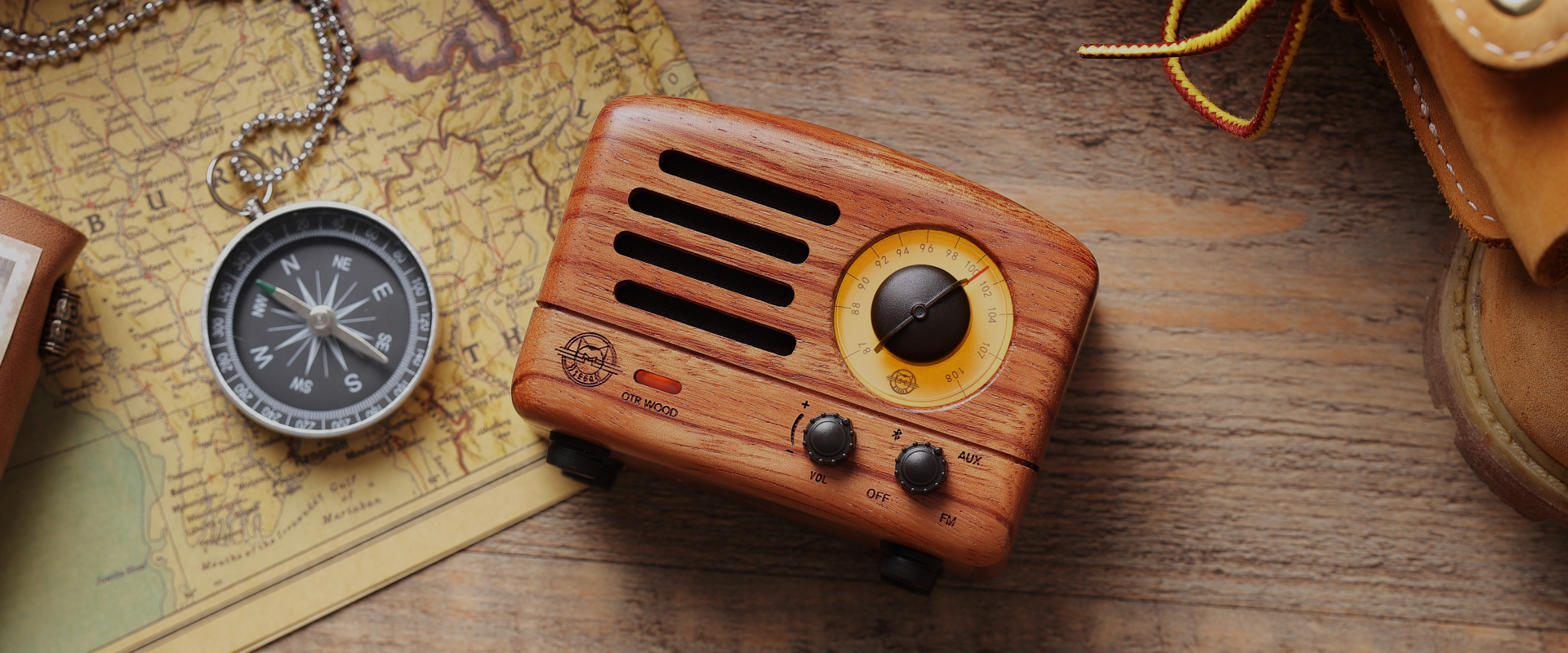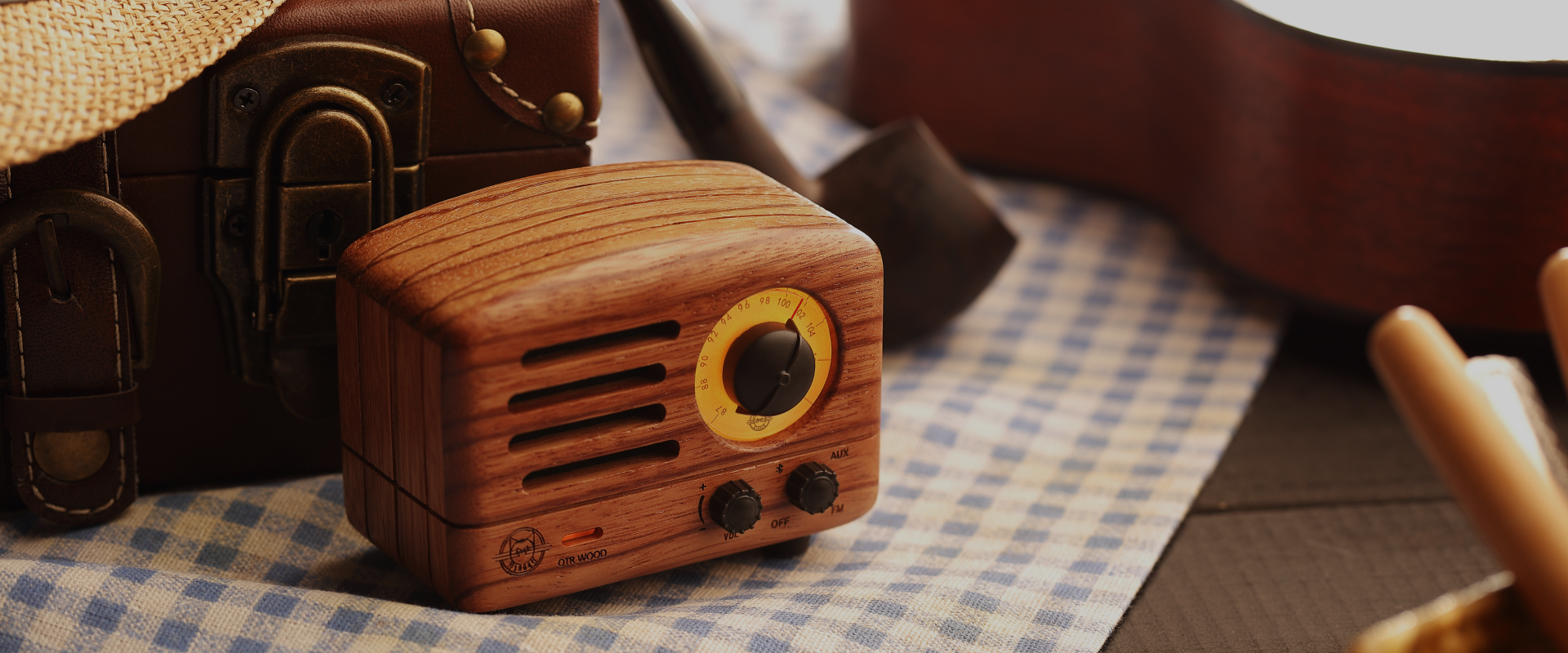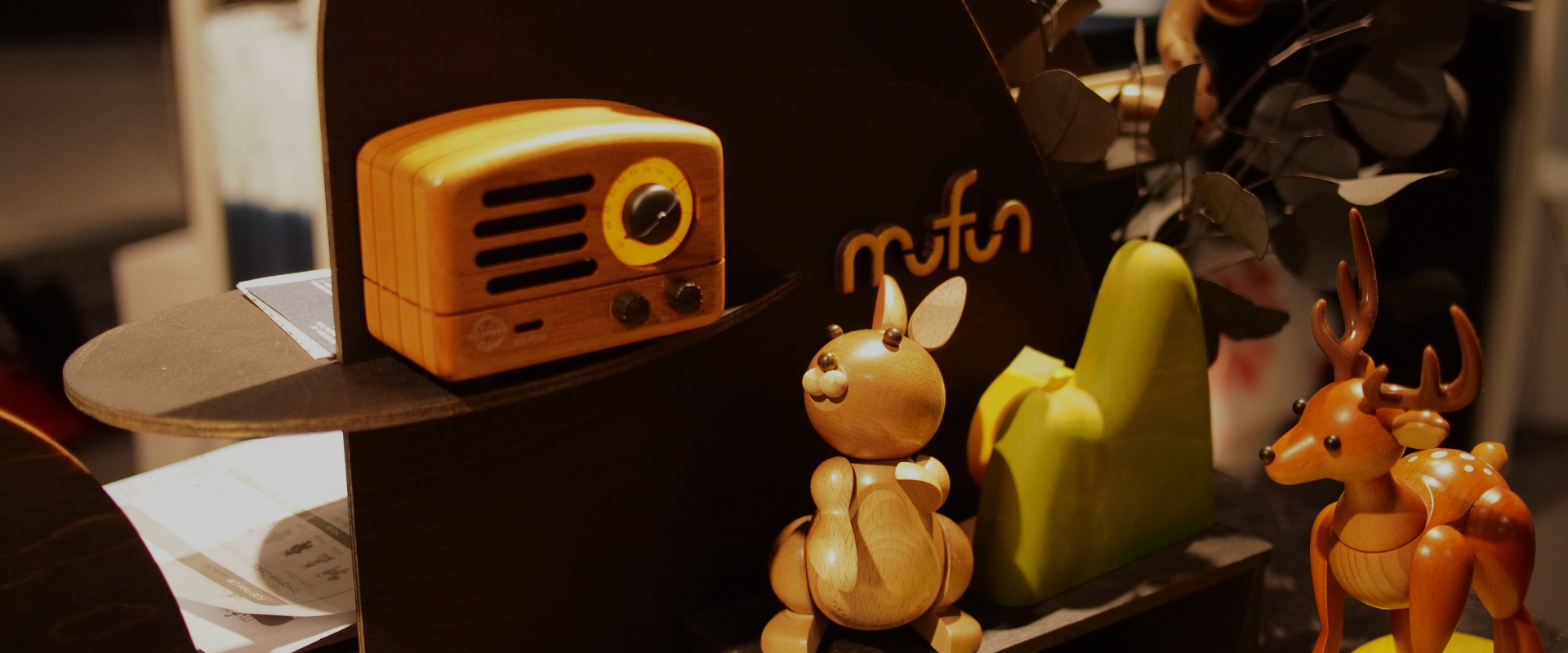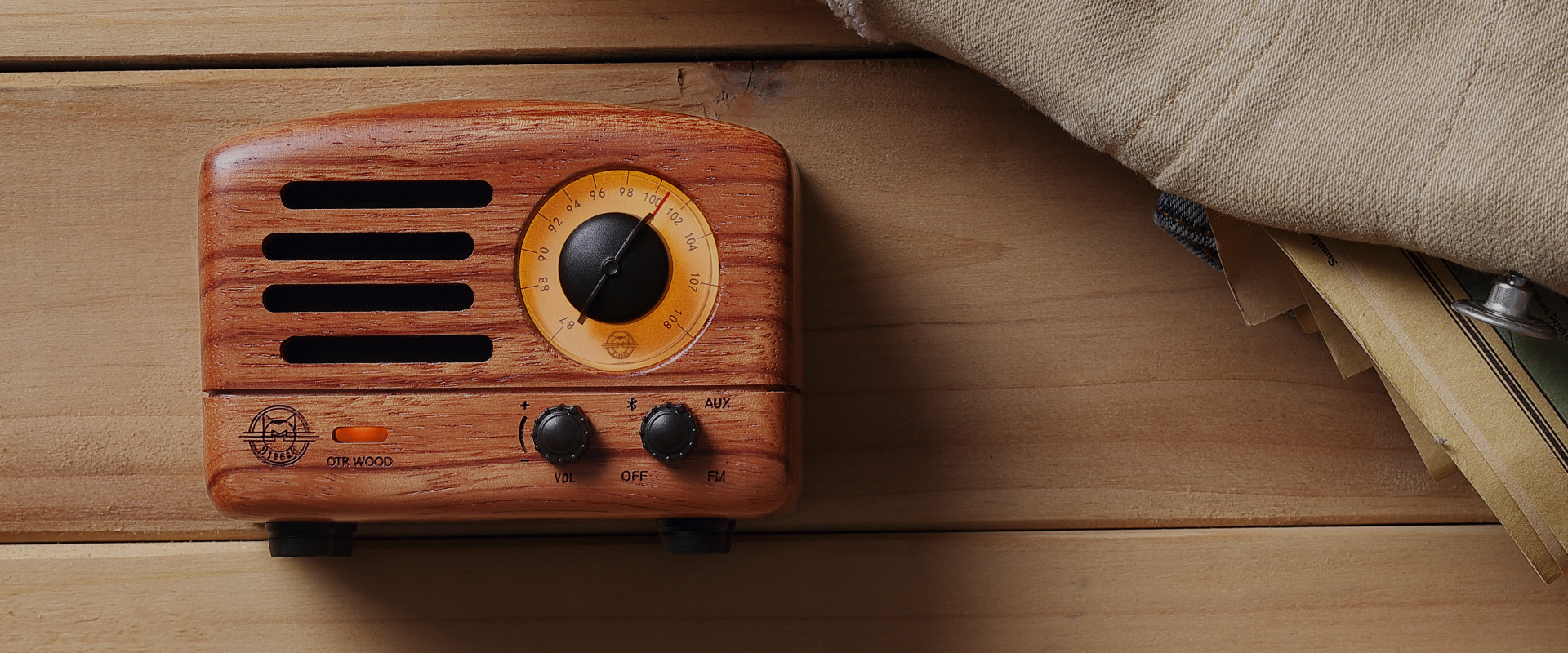 Home Comfort
Outdoor Enjoyment
Travel Mate
Office Aesthetics
Thoughtful Gifting
Classic Car Companion
Party Essential
Bluetooth RF Frequency Range
2402MHz to 2480MHz
Frequency Range
 FM 87-108MHz
Bluetooth Connection Distance
 5m
Bluetooth Maximum EIRP
< 10Dbm
Speaker
1.57In/40Mm Neodymium Iron Boron Full Frequency Speaker
Product Dimension
3.46X2.56X2.2in/88X65X56mm
Net Weight
 About 428q/0.94lb
Battery
Features
FM Radio
Item Weight
Item Size
Package
Recommended For
Use scene restrictions
Connectivity Technology
Polymer lithium battery 1000mAH
Vintage aesthetics
0.94 lb
3.46 * 2.56 * 2.2 in
Gift Box
Indoor Gift
Unlimited
Bluetooth4.0, FM, Auxiliary
li-ion 3.7V 400mAh
Compact and portable

0.29 lb
2.48 * 1.85 * 1.18 in
Gift Box
Indoor Gift
Unlimited
Bluetooth4.2
Built-in high-performance lithium battery
cute design
0.96lb
3.46 * 2.56 * 2.2 in
Gift Box
Indoor Gift
unlimited
Bluetooth5.0, FM, Auxiliary
li-ion 3.7V 350mAh
adsorb to the surface of an object

0.11lb
2.91 * 2.09 * 0.85 in
Gift Box
Indoor Gift
Adsorbed on metal surface
Bluetooth5.0
800mAh /3.7V

86mm (L) × 33mm (W) × 57mm (H)
Gift Box
indoor
Unlimited
Bluetooth 4.2 (dual mode) supports BLE
Built-in Li-Ion 1000mAh rechargeable battery guarantees up to 10 hours of playtime in 65% volume"
Retro Design and elegance
7.5 lb
6.3 * 11.42 * 6.46 in
Gift Box
Indoor Gift
Unlimited
Bluetooth4.0, FM/AM, Auxiliary
"Built-in Li-Ion 1000mAh guarantees up to 10 hours of playtime in 65% volume"
3-in-1 Speaker
12.13 lbs
11.81*7.09*8.26 in
Gift Leather Box
Indoor Gift
unlimited
Bluetooth4.0, FM/AM, Auxiliary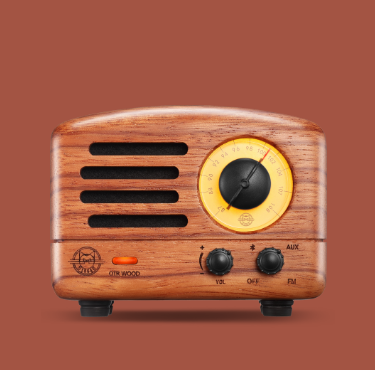 3
Power and function selection switch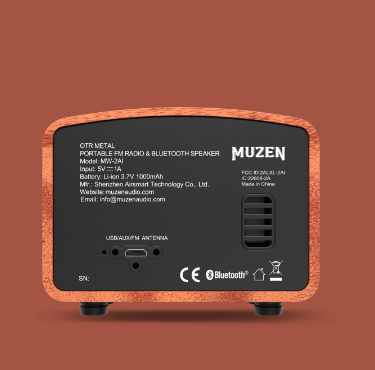 6
Multi-functional USB socket
7
Charging status indicator light
The OTR Wood Speaker uses Bluetooth 5.0 technology for wireless connections. This allows for hands-free operation and effortless music control. The working range of the Bluetooth connection is up to 32.8 feet (10 meters), providing you with plenty of flexibility in how you use your speaker.
While the OTR Wood Speaker isn't a wireless charging compatible device, it does come with a powerful built-in 1000mAh rechargeable battery. This battery provides up to 10 hours of playtime at 65% volume and can be fully recharged in just 4 hours using the included micro USB charging cable.
To maintain the longevity of your device, we recommend using a standard power source for charging and not a wireless charging pad, which may not be compatible with this speaker.
The OTR Wood Speaker supports FM radio, Bluetooth, and Aux input. You can switch between these modes using the vintage knob on the device. The knob allows for simple volume adjustments, radio tuning, and Bluetooth mode switching.
The OTR Wood Speaker is available in two designs: Rosewood and Walnutwood. The Rosewood speaker features a warm, reddish-brown tone with a vintage, rustic look. The Walnutwood speaker, on the other hand, showcases a deep, rich brown tone that exudes classic elegance. Both options offer the same features and performance, with the difference lying purely in aesthetics.
Despite its vintage look, the OTR Wood Speaker provides a digital touch with its Bluetooth capability, allowing you to connect it to various devices including smartphones, tablets, and laptops. It's a capable device with a long Bluetooth working range, giving you the freedom to control your music from a distance.
The speaker also boasts a long battery life, enabling you to enjoy your favorite tunes or FM radio stations for up to 10 hours at a time.
You can find all the necessary information about the OTR Wood Speaker, including its price, shipping details, and a detailed description of the product, on our product page. We consistently update our stock to ensure a smooth shopping experience for our customers.
Our product page also provides detailed photos to give you a better understanding of the speaker's design and features. If you're interested in learning more about this product, you can download the user manual from our website. This manual includes comprehensive information about the device, helping you make the most out of your OTR Wood Speaker.
Listen In
Hear how others are rocking out with our speakers.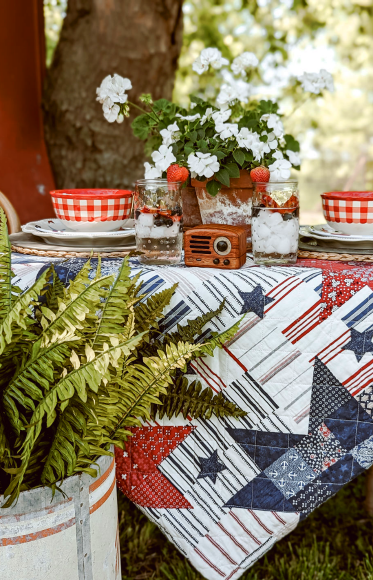 Jennifer Choate
We love this retro Bluetooth speaker. It has fantastic sound. The retro look is perfect for my home.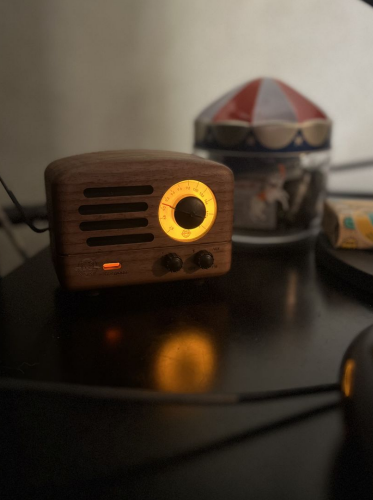 Tereza H
It's just so beautiful 🤎 I love the sound, I love the design.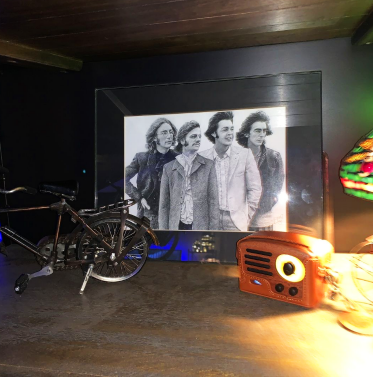 James C
The small retro radio/speaker looks right at home beside our Beatles print. And the sound is TRULY impressive!!!
Anine Smith S
Oh my, I could not be happier with my little speaker ,stand and carry bag, I love it all so much and it was well worth the wait, it will come everywhere with me now , thank you so much for the beautiful work of art, you shoud be very proud, sound is such a big part of our lives ,you have created something very special and i will be buying some more for friends for sure.
Carlos R
I'm really happy with everything, my new speaker is going to be with me everywhere i go , all my family and friends want theirs nowww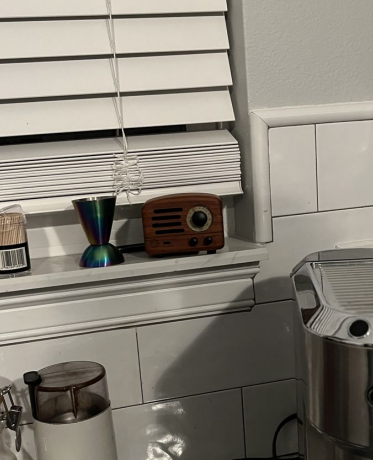 Bernard L
It's a very cool mini radio with a bigSound. The audio is very clear and it picks up very many fm stations. I have it placed in my kitchen near My espresso machine keeping company while sipping on a cup Of Java. 😎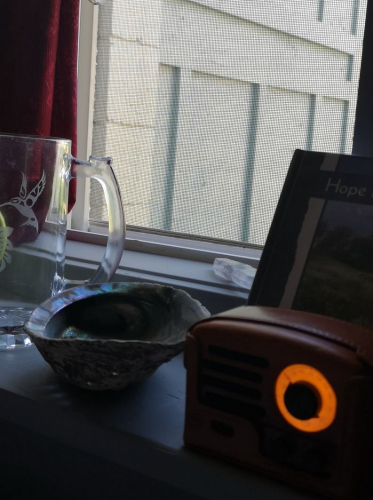 Kate A
Wish there was an amount of memory included....