If you are a true music lover, then you know that not all speakers are created equal. Finding the perfect stereo speaker can make all the difference in your music listening experience. Whether you're into cyber punk or gaming, having a high-quality speaker can take your audio to the next level. In this guide, we will explore what makes a great stereo speaker and why it matters.
Sound Quality
One of the most important factors to consider when looking for a great stereo speaker is sound quality. A good speaker should be able to reproduce sound as accurately and faithfully as possible. This means that the sound should be clear, detailed, and balanced. A great speaker will also be able to produce a wide soundstage, allowing you to hear each instrument and voice as if you were in the room with the musicians.
Wireless Capability
In today's world, wireless technology is a must-have for any speaker. A Bluetooth wireless speaker is the perfect choice for those who want to listen to their favorite tunes without the hassle of wires. Bluetooth technology allows you to connect your phone, tablet, or computer to your speaker with ease, and you can control your music from anywhere in the room.
Design
A great stereo speaker should not only sound good, but it should also look good. The design of the speaker should complement your home or office decor and reflect your personal style. Some people prefer a sleek, minimalist look, while others prefer a more industrial or cyber punk style.
Usage
Different speakers are designed for different purposes. If you're a gamer, you'll want a speaker that is specifically designed for gaming. A gaming speaker should have a fast response time and be able to reproduce sound effects accurately. If you're looking for a speaker to use at a party, a Bluetooth party speaker would be a great choice. These speakers are designed to be loud and powerful, perfect for getting the party started.
MUZEN Cyber Shell Mechanical True Wireless Stereo Speaker
If you're looking for a great stereo speaker that ticks all the boxes, then the MUZEN Cyber Shell Mechanical True Wireless Stereo Speaker is the perfect choice. This Bluetooth speaker has everything you need to enjoy your music, no matter what your taste is.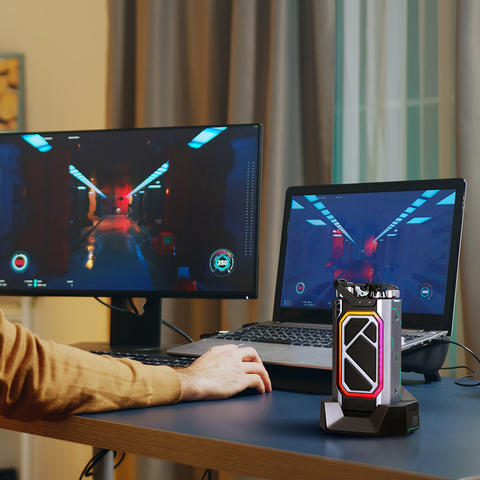 With three audio modes, you can tune your music to your specific preferences. The three-band balanced vocal effect allows for harmonic treble and amplified basses, perfect for rock music. It also highlights the vocal hierarchy and rhythm of rap music. Additionally, the real X-bass sound takes all genres of music to the next level, with distortion-free sound even at maximum volume.
The upgraded Cyber Shell Bluetooth speaker is also IPX-5 waterproof and dustproof, so you can take it with you anywhere. You won't have to worry about it getting damaged if it gets wet or dirty. Plus, with a Bluetooth 5.0 transmission range of up to 15 meters, you can keep your phone or tablet with you while you move around the room.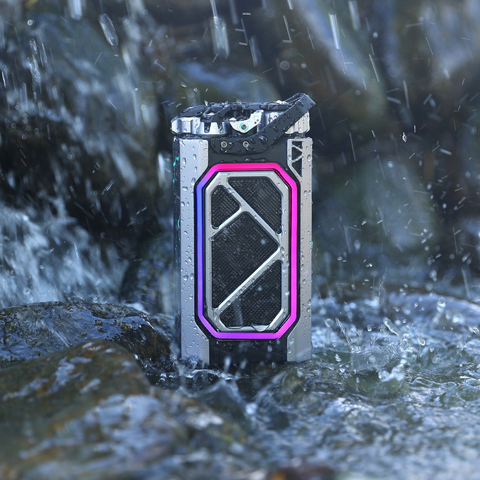 In conclusion, whether you're an audiophile or simply someone who loves to listen to music, choosing the right stereo speaker is essential. A great stereo speaker should offer clear, crisp audio with a wide range of frequencies, as well as a design that complements your style. Consider the type of speaker that you need, from a Bluetooth wireless speaker for portability to a gaming speaker for enhanced audio features. And don't forget about accessories that can enhance your listening experience, such as a charging dock.
MUZEN Cyber Shell Mechanical True Wireless Stereo Speaker is an excellent option for anyone who values great sound quality and unique design. With three audio modes, X-bass sound, and waterproof and dustproof construction, this speaker is perfect for music lovers who are always on the go. Pair it with MUZEN Cyber Shell Charging Dock for added convenience and an even better listening experience.